Belgium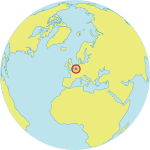 Maternal Mortality Ratio
5
Contraceptives prevalence rate
59
Population aged 10-24
17%
Youth secondary school enrollment
Related content
UNITED NATIONS, New York – Twenty years ago in Cairo, the International Conference on Population and Development (ICPD) articulated a bold new vision that recognized the human rights of women and young people, including their reproductive health and rights, as cornerstones of...
UNITED NATIONS, New York – Heads of State, dignitaries and other leaders participated today in a high-level debate at the United Nations Headquarters in New York, addressing the central role of human rights, dignity, equality and health to sustainable development.
UNFPA Executive Director Dr. Babatunde Osotimehin addressed the High-Level Debate on ICPD Beyond 2014 on 4 April. In his speech he stressed that this is a crucial time in the evolution of the global development agenda.
Pages