Belgium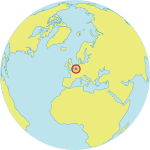 Maternal Mortality Ratio
5
Contraceptives prevalence rate
59
Population aged 10-24
17%
Youth secondary school enrollment
Related content
In his remarks during the launch of UNFPA's "The State of World Population 2013", Dr. Osotimehin highlights the aim of this year's report to call for actions that empower girls, uphold their basic human rights, and put them on an equal footing with boys.
As the target date for achieving the Millennium Development Goals (MDGs) approaches, UNFPA has launched an advocacy platform for the subsequent post-2015 development framework, Empowering People to Ensure a Sustainable Future for All.
"Tomorrow is today aged 10, and it's a girl. Change her life, change the world," UNFPA Executive Director Dr. Babatunde Osotimehin says in his statement on the International Day of the Girl Child.
Pages