Belgium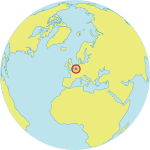 Maternal Mortality Ratio
5
Contraceptives prevalence rate
59
Population aged 10-24
17%
Youth secondary school enrollment
Related content
What can be done to increase the use of condoms by men in African countries? PSI and the United Nations Population Fund (UNFPA) teamed up over the past year to study and report on the state of play in six African countries.
This year marks the 20th anniversary of the Vienna World Conference on Human Rights, which sparked a renewed effort to promote and protect for all people all human rights under the vision that these go hand in hand with development. Full enjoyment of sexual and reproductive...
UNITED NATIONS — The third International Conference on Family Planning will take place in Addis Ababa, Ethiopia, from 12-15 November 2013. UNFPA will underscore the importance of sexual and reproductive health and reproductive rights, especially for young people and other...
Pages