South Africa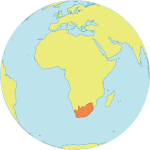 Maternal Mortality Ratio
119
Contraceptives prevalence rate
50
Population aged 10-24
25.8%
Youth secondary school enrollment
Related content
UNITED NATIONS, New York - A delegation of faith leaders at the United Nations today issued a rousing call to action on the fulfilment and protection of sexual and reproductive health and rights. Their declaration, issued at a global consultation during the 69th session of the...
UNITED NATIONS, New York - A major initiative by the World Bank Group and UNFPA will enable countries in the troubled Sahel region to better invest in the well-being of their women and young people, particularly girls, so that they would become powerful engines for...
TUNIS/NEW YORK - Tunisia's adoption of a constitution guaranteeing equal rights and protection from gender-based violence is a huge step forward, says Meherzia Laabidi, the vice-president of the country's National Constituent Assembly. But with discriminatory laws still on the...
Pages