South Africa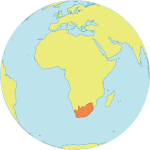 Maternal Mortality Ratio
119
Contraceptives prevalence rate
50
Population aged 10-24
25.9%
Youth secondary school enrollment
Related content
Universal access to reproductive health affects and is affected by many aspects of life. It involves individuals' most intimate relationships, including negotiation and decision-making within these relationships, and interactions with health providers regarding...
During the past 20 years, we have witnessed remarkable advances in promoting the human rights and dignity of women and girls and their full and equal participation in society. The International Conference on Population and Development (ICPD) in Cairo, and the Fourth World...
Expanding access to contraceptive services and improving health outcomes require services to be delivered in ways that respect, protect and fulfil the human rights of everyone who seeks, or uses contraceptive information and services.
Pages