South Africa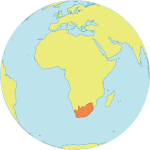 Maternal Mortality Ratio
119
Contraceptives prevalence rate
50
Population aged 10-24
25.9%
Youth secondary school enrollment
Related content
Globally, there were an estimated 289,000 maternal deaths in 2013, a decline of 45 per cent from 1990.
This annual report summarizes the 2013 programmes, objectives and initiatives achieved, both globally and regionally, in 2013.
DUHOK, Iraq - With hostilities nearing her village in northern Iraq, 30-year-old Khawla had little choice but to flee - while she was eight months pregnant. She and her seven children spent days on the run before Khawla gave birth in a UNFPA-assisted hospital.
Pages