the Sudan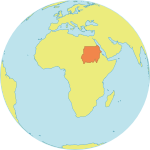 Maternal Mortality Ratio
295
Contraceptives prevalence rate
10
Population aged 10-24
32.6%
Youth secondary school enrollment
Related content
RABAT, Morocco – Najat's voice trembled with emotion as she recounted her story. "I met a man when I was 16 years old. He was eight years older than me. I eventually became pregnant and my family did not accept it," she said.
CYBER CITY, Jordan — Giggling, playing and uttering his first words "mama" and "papa", Abdullah just turned one.
HOMS, Syria — Samira had always dreamed of becoming a midwife. She attended basic training sessions and spent hours practicing delivering babies with a pillow.
Pages