UNFPA's Nepal earthquake response
September 2015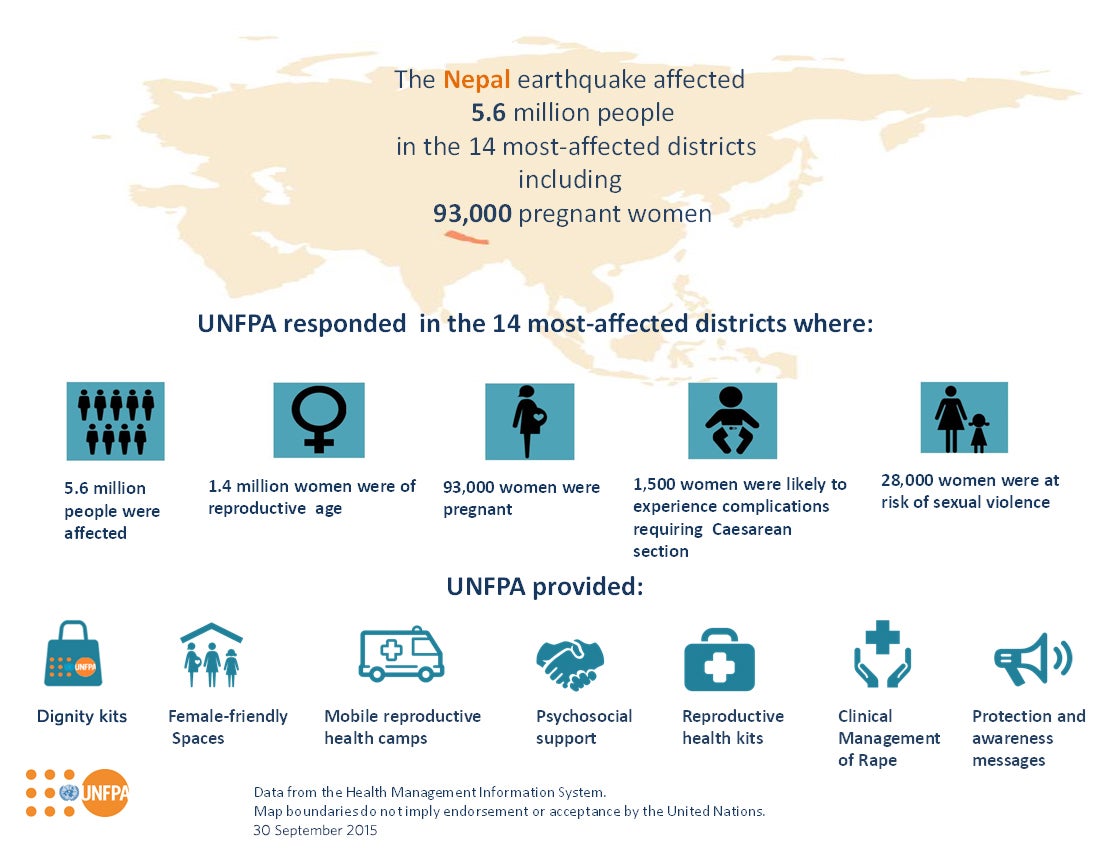 Related content
Resources
Regional Highlights All countries in Eastern Europe and Central Asia, except Turkmenistan, have officially reported COVID-19 cases. Armenia and Moldova are the most affected relative to their population size. Turkey is the most affected country in absolute numbers (making up...
Resources
Regional Highlights All countries in the region continued to register new cases of COVID-19. Although the new infection rates have significantly reduced over the last eight weeks, it is evident that new clusters of infections are emerging in specific localities in many...
News
In Syria, communities are struggling under the weight of the prolonged war, an escalating economic crisis and the COVID-19 pandemic. More than 11 million people across the country are in need of humanitarian support.
Pages