UNFPA's Nepal earthquake response
September 2015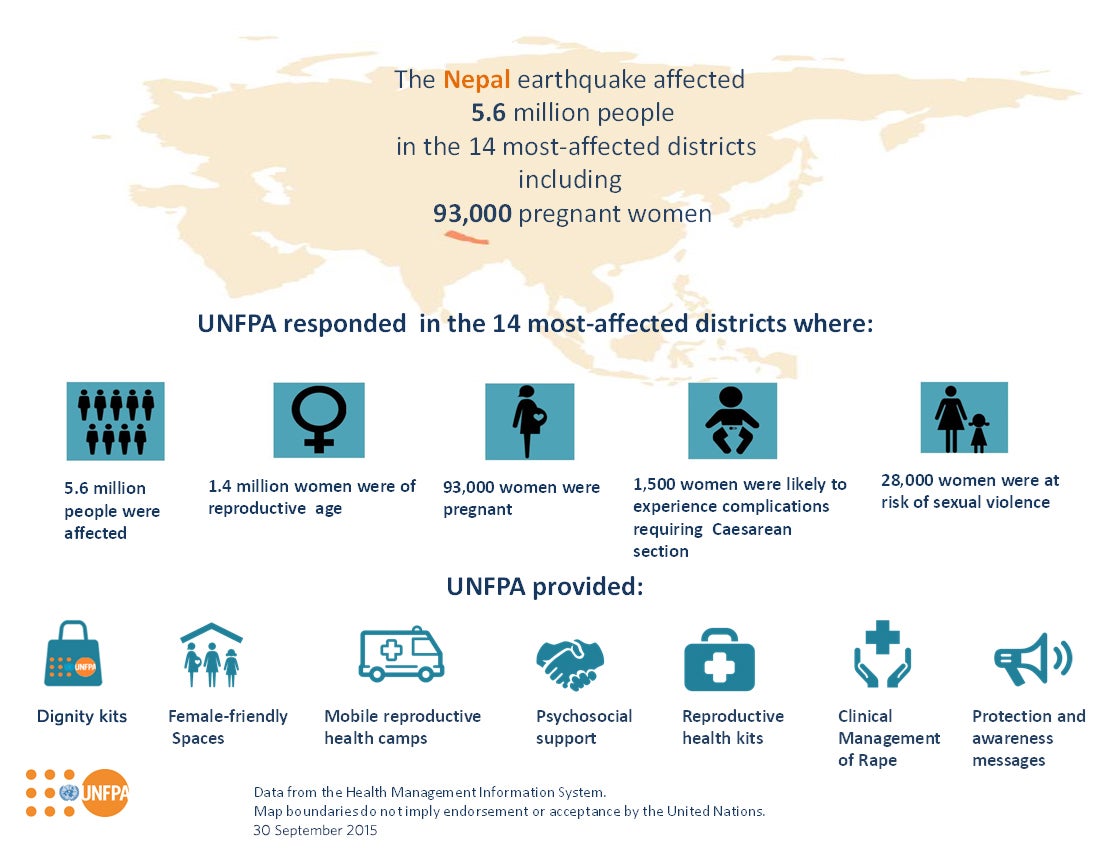 Related content
News
"Standing in the dark was a person asking for my help – a baby was being born," Shirin said. It was the start of the greatest challenge she had ever faced as a midwife.
News
Massive flooding in Sudan – the worst in 30 years – has created an ongoing humanitarian crisis, on top of the country's existing COVID-19 health crisis.
News
Mahgul* vividly remembers the day she was engaged to be married. "I was 7," she said.
Pages