Kenya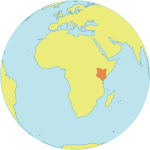 Maternal Mortality Ratio
342
Contraceptives prevalence rate
46
Population aged 10-24
33.4%
Youth secondary school enrollment
Related content
Regional Highlights The COVID-19 pandemic continues to take a constant upward trajectory in the region with all countries affected at different stages  of the pandemic. A total of 629,655 cases have been registered to date with 11,041 deaths (Case fatality rate of 1.75%) and...
Regional Highlights The COVID-19 pandemic has hit Latin America and the Caribbean in a context of low growth, marked inequality and vulnerability, growing poverty and extreme poverty, weakening of social cohesion and increasing expressions of social discontent.  Cases continue...
Global Highlights UNFPA's overall response to the COVID-19 pandemic centers on the continuity of sexual and reproductive health services (SRH) and gender-based violence (GBV) prevention and response, risk communication and community engagement, and provision of lifesaving...
Pages