Kenya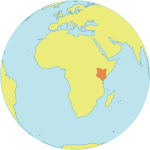 Maternal Mortality Ratio
342
Contraceptives prevalence rate
46
Population aged 10-24
33.4%
Youth secondary school enrollment
Related content
Regional Situation The pandemic continues to spread across the region. India, Iran, Bangladesh, Indonesia and the Philippines continue to experience a steady increase in new cases. With over 1.8 million confirmed cases, India has the highest number of COVID-19 cases in the...
Regional Highlights The UN Secretary-General's policy brief on the impact of COVID-19 on the Arab region highlights the likely  devastating effects of the pandemic. The economy could contract by over 5% and one quarter of the population may end up in poverty. Some communities...
Regional Highlights All countries in Eastern Europe and Central Asia, except Turkmenistan, have officially reported COVID-19 cases. Armenia, Belarus and Moldova are the most affected relative to their population size, with more than 13,300 confirmed cases per million...
Pages