Kenya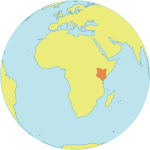 Maternal Mortality Ratio
342
Contraceptives prevalence rate
46
Population aged 10-24
33.4%
Youth secondary school enrollment
Related content
As of September 15, 2020, the Syrian Ministry of Health (MoH) has reported 3,654 COVID-19 cases across Syria: 2,602 active, 889 recoveries and 163 registered deaths. The first positive case was announced on 22 March 2020, with the first fatality reported on 29 March 2020....
Views of smouldering wreckage are being steadily replaced by scenes of collective action.
Communities around the world are under siege – by the COVID-19 pandemic, violence, faltering economies, natural disasters and climate change.
Pages