Kenya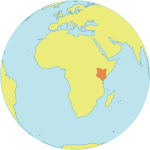 Maternal Mortality Ratio
342
Contraceptives prevalence rate
46
Population aged 10-24
33.4%
Youth secondary school enrollment
Related content
Regional Highlights The total number of COVID-19 positive cases has reached over 232,854 in all 23 countries in West and Central Africa, after Nigeria reported the first case earlier in the year. By the end of September 2020, there were 3,603 deaths, with a mortality rate of...
Regional Situation With over 6.6 million confirmed cases, India has the highest number of COVID-19 cases in the region, and second globally. On top of the COVID-19 pandemic and other emergencies there is a 75% likelihood of La Niña materialising between September 2020 - March...
In Syria, communities are struggling under the weight of the prolonged war, an escalating economic crisis and the COVID-19 pandemic. More than 11 million people across the country are in need of humanitarian support.
Pages