Kenya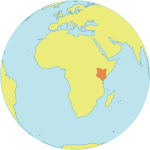 Maternal Mortality Ratio
342
Contraceptives prevalence rate
46
Population aged 10-24
33.4%
Youth secondary school enrollment
Related content
Regional Highlights The COVID-19 pandemic has hit Latin America and the Caribbean in a context of low growth, marked inequality and vulnerability, growing poverty and extreme poverty, weakening of social cohesion and increasing expressions of social discontent.  Cases continue...
As of July 7, 2020, the Syrian Ministry of Health (MoH) has reported 372 COVID-19 cases across Syria: 232 active, 126 recoveries and 14 registered deaths.
The first positive case was announced on 22 March 2020, with the first fatality reported on 29 March 2020....
The humanitarian crisis in Yemen continues to worsen; characterized by increasing needs – including hunger and COVID-19 – escalating conflict, and a collapsing economy. UNFPA's appeal for $100.5 million in 2020 received only 53 per cent by the end of July.
Pages