Kenya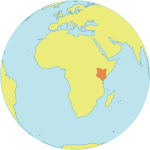 Maternal Mortality Ratio
342
Contraceptives prevalence rate
46
Population aged 10-24
33.4%
Youth secondary school enrollment
Related content
Salwa, 35, has survived child marriage, three abusive husbands, crushing poverty and years of grinding conflict. But now she is building a new life for herself.
A masked aid worker helps an injured woman limp from a mobile first-aid clinic. Another aid worker, Hiba Kshour, carries hygiene supplies past the shattered husk of a car.
Regional Situation The pandemic continues to spread across the region. India, Iran, Bangladesh, Indonesia and the Philippines continue to experience a steady increase in new cases. With over 1.8 million confirmed cases, India has the highest number of COVID-19 cases in the...
Pages