Kenya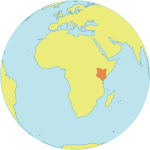 Maternal Mortality Ratio
342
Contraceptives prevalence rate
46
Population aged 10-24
33.4%
Youth secondary school enrollment
Related content
Regional Highlights Nine months into the pandemic, COVID-19 continues to wreak havoc globally. There have now been 35 million confirmed cases including more than a million deaths and the lives of billions have been affected by a destabilised global economy. The outbreak is...
In Syria, communities are struggling under the weight of the prolonged war, an escalating economic crisis and the COVID-19 pandemic. More than 11 million people across the country are in need of humanitarian support.
Years of war, poverty and gender-based violence have taken a serious toll on the mental health of many women and girls in Yemen. Now, the COVID-19 pandemic and related economic hardships have only aggravated their situation.
Pages