Ethiopia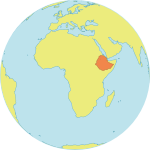 Maternal Mortality Ratio
401
Contraceptives prevalence rate
28
Population aged 10-24
33.6%
Youth secondary school enrollment
Related content
During the past 20 years, we have witnessed remarkable advances in promoting the human rights and dignity of women and girls and their full and equal participation in society.
Expanding access to contraceptive services and improving health outcomes require services to be delivered in ways that respect, protect and fulfil the human rights of everyone who seeks, or uses contraceptive information and services.
Today on International Human Rights Day, I applaud human rights defenders across the globe and everyone who participated in the 16 days of activism to end violence against women. Together, we must stand up for human rights and human dignity for every one every day.
Pages