Ethiopia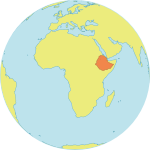 Maternal Mortality Ratio
401
Contraceptives prevalence rate
28
Population aged 10-24
33.6%
Youth secondary school enrollment
Related content
In late 2013, Haneen, now 14, fled Syria with her parents and 10 siblings. As her family made its way to the Turkish border, her father sustained injuries that left him paralyzed.
Universal access to reproductive health affects and is affected by many aspects of life.
Over a million people have been critically affected by floods and landslides sweeping Myanmar. Humanitarian responders – including youth volunteers – are working around the clock to assist affected populations.
Pages