Ethiopia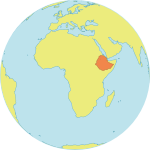 Maternal Mortality Ratio
401
Contraceptives prevalence rate
28
Population aged 10-24
33.6%
Youth secondary school enrollment
Related content
"My father forced me to get married to an older man almost his age. The old man gave him 20 cows.
The nearly year-old conflict in Yemen has now embroiled 21 of the country's 22 governorates, civilian casualties are increasingly common, food is in short supply and many hospitals, police stations and other institutions essential for protecting and caring for the population, esp
Syria is experiencing the biggest humanitarian crisis in the world today, and over the past five years, UNFPA has been providing critical services to thousands women and girls impacted by the crisis. As of December 2015, more than half of all Syrians have been forced to flee...
Pages