Japan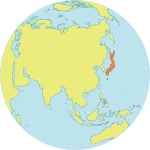 Maternal Mortality Ratio
5
Contraceptives prevalence rate
44
Population aged 10-24
14%
Youth secondary school enrollment
Related content
When Aminata Kabba became pregnant last year, at 15 years old, she had no idea how difficult her life would become. "Having a child at my age was a big mistake," she said. Becoming a mother has disrupted her education and her life trajectory. "I don't work.
The horrific Ebola outbreak in West Africa came to an end one year ago. The crisis left over 3,900 Sierra Leoneans dead and health systems in disarray – yet the true toll of the epidemic has been even higher.
Motherhood should be a time of joy, but for too many women, it comes with something else: peril. "Becoming a mother and having a family was always a dream of mine.
Pages