TEGUCIGALPA, Honduras – Karen, a 14-year-old teenager, lives with her family in a slum on the outskirts of Tegucigalpa, Honduras. She is afraid to return home after school because she is afraid of her uncle, who has tried to sexually assault her. This is storyline on the Honduran TV miniseries Es Cosa D-2, a show designed not only to entertain but also to empower girls, educate the public and lower the incidence of teen pregnancies.
The series – a play on the words "it takes two" – was produced by the Government of Honduras with technical support from UNFPA and the partnership of 70 Honduran TV channels. It builds on evidence indicating that television dramas can help to change social norms and behaviours.
Part of the country's Multisectoral Plan to Prevent Adolescent Pregnancy, the eight-episode series addresses gender inequality, sexist practices, sexual violence, abuse of power, intergenerational cycles of poverty and adolescent pregnancy, all through the experiences of characters who face challenges very real to girls in Honduras.
"This character made me realize the situation faced by young women and girls from remote communities where there is no information about sexuality, and the use of contraceptive methods to prevent unwanted pregnancies is uncommon," said 17-year-old actress Cleary Campos, who played the role of Azucena, a teenager who dies in childbirth.
"Seeing this reality helped me grow as a person," she added.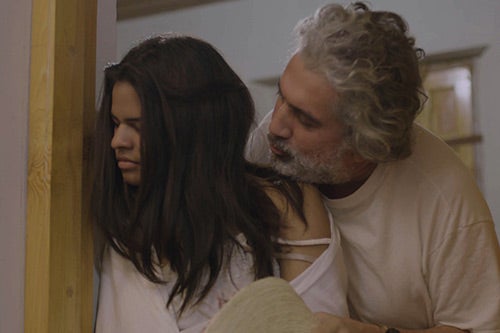 Changing minds and attitudes
According to UNFPA's recent State of World Population report, the adolescent birth rate in Honduras is 89 per 1,000 girls – higher than the region's average of 61 per 1,000 girls, and more than twice the global average.
Contributing to these high rates of early motherhood are lack of access to quality health services, including family planning, and lack of reliable information, such as comprehensive sexuality education. Gender-based violence is another factor, with forced or coercive sex leading to a significant number of pregnancies among adolescent girls and young women, according to a national survey.
 
The miniseries, launched in March, has captured the attention of more than 2 million Honduran adolescents, many of whom watched the series with their parents.
UNFPA worked closely with the show's producers throughout the show's development, including holding workshops with real teens to create realistic storylines, reviewing scripts, and participating in the casting and production. Educational content was also presented with the show, including interviews about the reproductive health and rights of young people and the importance of promoting gender equality. The Ministry of Education made the series mandatory viewing for students between the ages of 10 and 19 in public and private schools.
The show has already had a notable impact.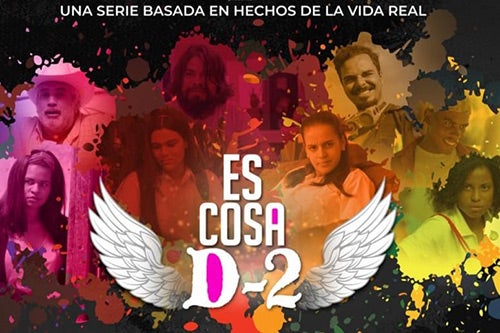 Preliminary assessment data found that many adolescents who watched the series were more open to discussing contraceptive methods, the prevention of pregnancy and sexual violence, and sexual and reproductive health and rights.
Hansel Dayana Gómez, a 12-year-old eighth grader, says that she has learned about the risks of early pregnancy and the need to communicate better with her mother: "I'm no longer afraid or ashamed to talk about sexuality and the changes I will experience," she said.
"These stories are an opportunity to change the way young people and their parents think," explained Mildred Tejada, a communications expert with UNFPA. "It is important to understand the shared responsibility of pregnancy."
The stories have also emboldened survivors to speak out. Several of the channels broadcasting the series reported receiving calls from survivors of rape and domestic violence. And female cast members say they have also received calls for help from teenagers experiencing situations similar to those portrayed in the show.
Shaping future interventions
UNFPA and the Government are now conducting an online survey among adolescents to determine if the target population has understood the messages in the series and whether they have changed behaviour
This information will also inform the design of future community sexuality education programmes.
 
"Adolescent pregnancy is a national priority that reflects inequality and poverty," said Cecilia Maurente, UNFPA's representative in Honduras.
"Innovative experiences, such as the series Es Cosa D-2, help us to break the stereotypes that perpetuate violence against women, girls and adolescents."