Central African Republic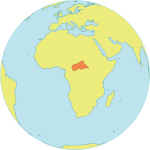 Maternal Mortality Ratio
829
Contraceptives prevalence rate
23
Population aged 10-24
36.2%
Youth secondary school enrollment
Related content
Universal access to reproductive health affects and is affected by many aspects of life.
MANILA, Philippines – Two million people have been affected by Typhoon Hagupit (locally known as Ruby), according to the latest government figures in the Philippines.
NEW YORK, United States - There are fewer than 500 days left to achieve the Millennium Development Goals (MDGs), and too little progress has been made towards reducing maternal and child deaths. Yet simple, proven interventions can make these goals attainable, said Dr.
Pages