Sessions and Informals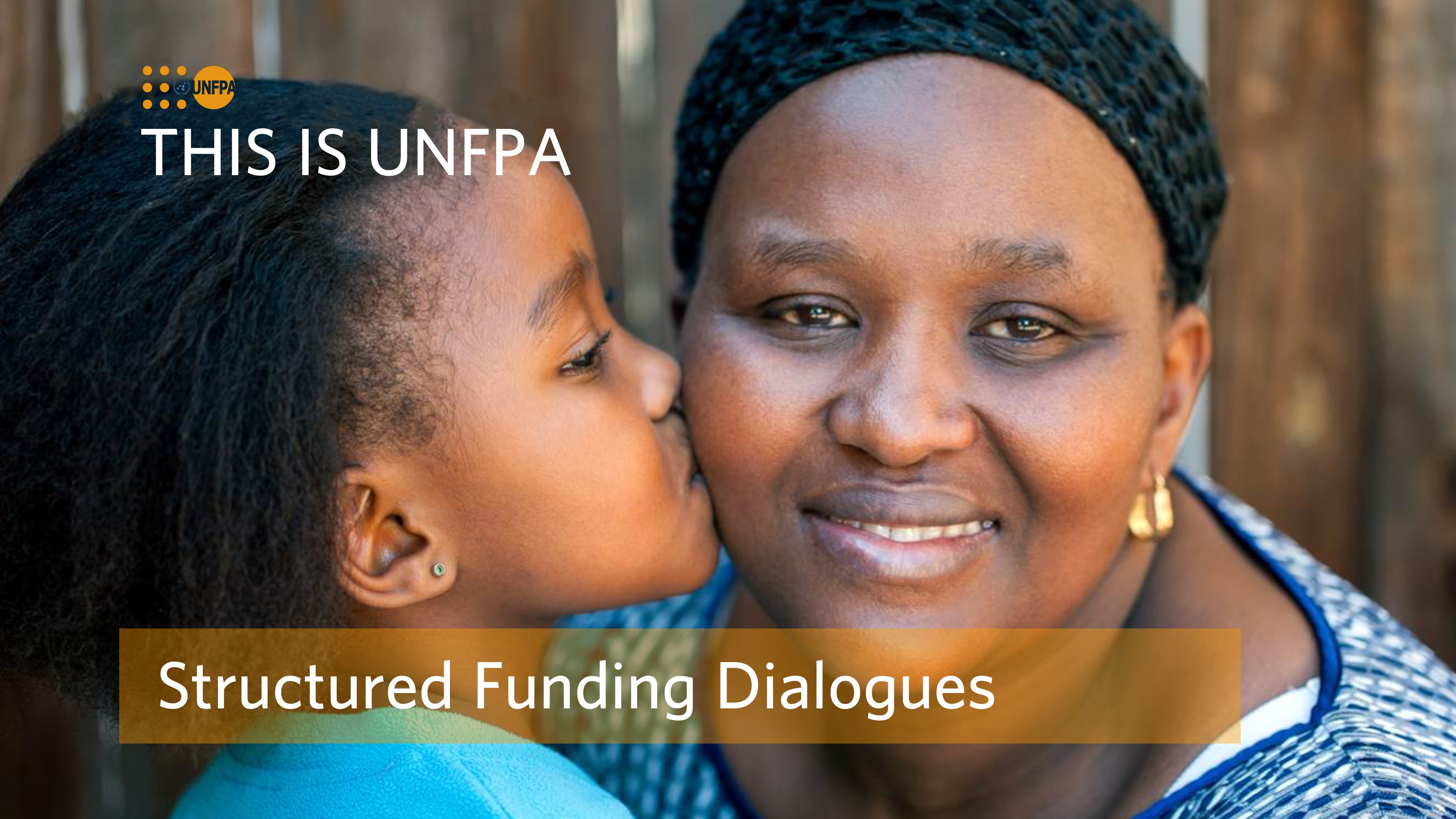 Informal consultation on UNFPA structured funding dialogue
to 13:00
Conference room 5 - United Nations Headquarters
UNFPA Structured Funding Dialogues  
Securing adequate levels of predictable financing is the linchpin for the success of UNFPA's new Strategic Plan (2018-2021) and its programmes, and is critical to UNFPA's ability to keep pace with the growing demands for its services to the countries it serves, to fully integrate the ICPD agenda into national development strategies, and the comparative advantage it brings to support the implementation of Agenda 2030 for Sustainable Development.
With the adoption of the new Strategic Plan 2018-21, there is great momentum to boost the political and financial support of member states for predictable and sustainable financing in order to achieve the three ambitious transformative results, and to contribute to the implementation of the 2030 Agenda for Sustainable Development.
In line with the QCPR 2017 (A/RES/71/243), ongoing reform proposals for the UN Development System (UNDS), and Executive Board decisions, UNFPA has enhanced dialogues with member states on how to fund the development results agreed in the Strategic Plan, through a broader and stronger coalition of committed partners, and the operationalization of UNFPA funding architecture and funding compact .
All documents and materials under discussion in the SFDs are available below, and classified by dates in chronological order.
1. 2017
1.1. Structured Funding Dialogues - August Informal Session
1.2 Structured Funding Dialogues - September Formal Session
1.3 November Follow-up
2. 2018 
2.1. Structured Funding Dialogues February Informal
2.2. Structured Funding Dialogues - May Informal
2.3 Structured Funding Dialogues - August Informal Session
2.4 Structured Funding Dialogues - September Formal Session