UNFPA's Nepal earthquake response
September 2015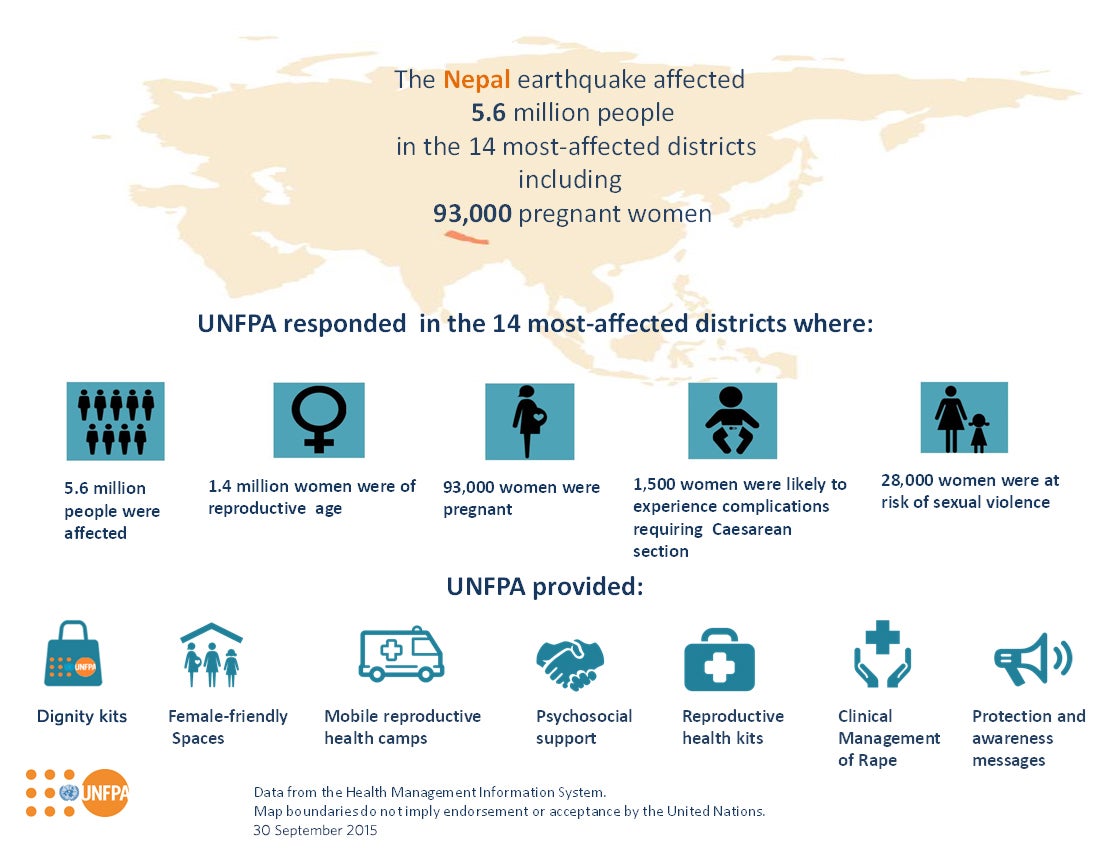 Related content
Resources
After 78 days following confirmation of the first case of COVID-19 in Nigeria on 27 February 2020, the West and Central  Africa region has witnessed a dramatic increase in confirmed cases and deaths. As of 15 May 2020, all 23 countries in the region had recorded over 28,000...
Resources
As of 8 May 2020, Syria reported a total of 47 confirmed COVID-19 cases: 15 active, 29 recovered and 3 registered deaths.
Resources
"UNFPA  is  working  in  humanitarian  and  development  contexts  in  Latin  America  and  the  Caribbean  (LAC),  actively participating in the UN system's support to national governments' response to COVID-19, and follows the leadership of the Resident Coordinators'...
Pages