UNFPA's Nepal earthquake response
September 2015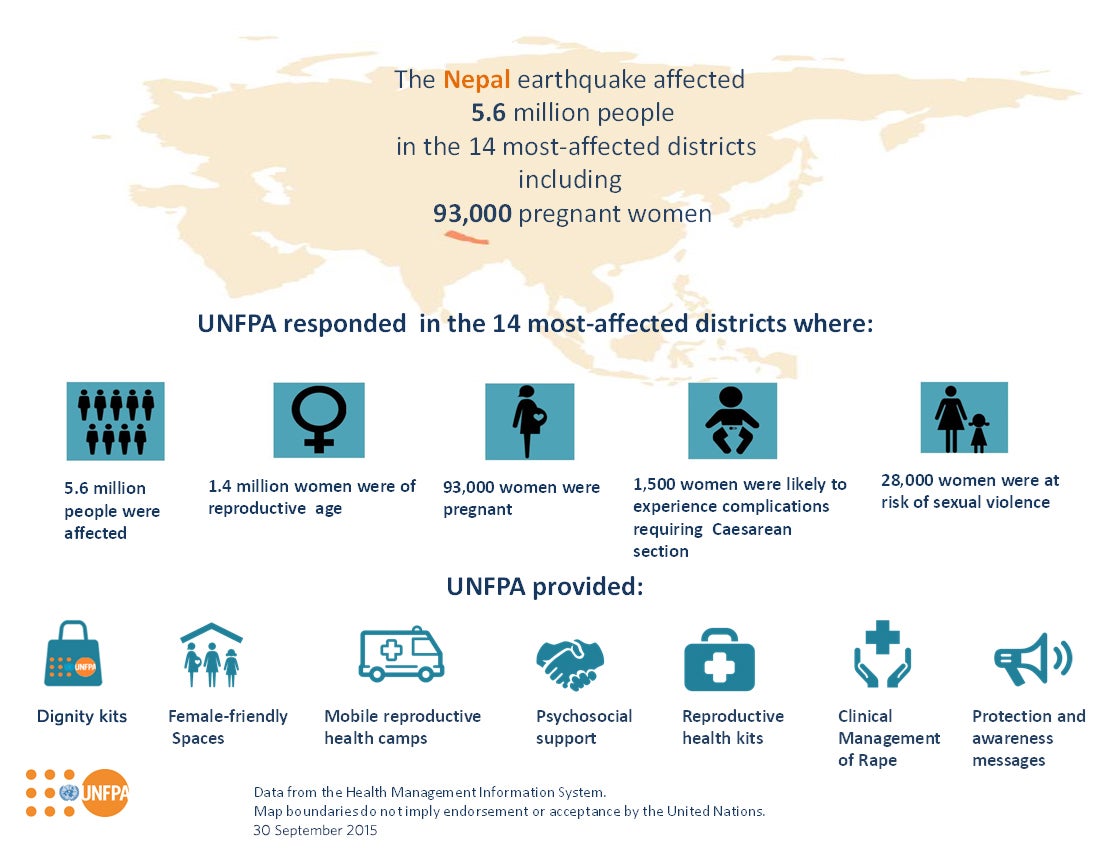 Related content
Resources
Highlights While the virus came late to the region, all countries in the region now have confirmed cases. COVID-19 is spreading, and community transmission is increasing in some countries. A rapid acceleration of cases could quickly overwhelm vulnerable health systems. Swift...
Resources
Highlights All countries have reported COVID-19 cases except Tajikistan and Turkmenistan, with Turkey being the most affected. Restrictions, lockdowns and border closures are affecting operations, supply chains and procurement of personal protective equipment and other supplies...
Resources
Highlights China, Iran, India, Pakistan, Malaysia, Philippines and Indonesia have the most cases, with the highest number of deaths in Iran, China, Indonesia, Philippines and India. Bangladesh and Myanmar remain vulnerable due to fragile health systems and refugee and displaced...
Pages