UNFPA's Nepal earthquake response
September 2015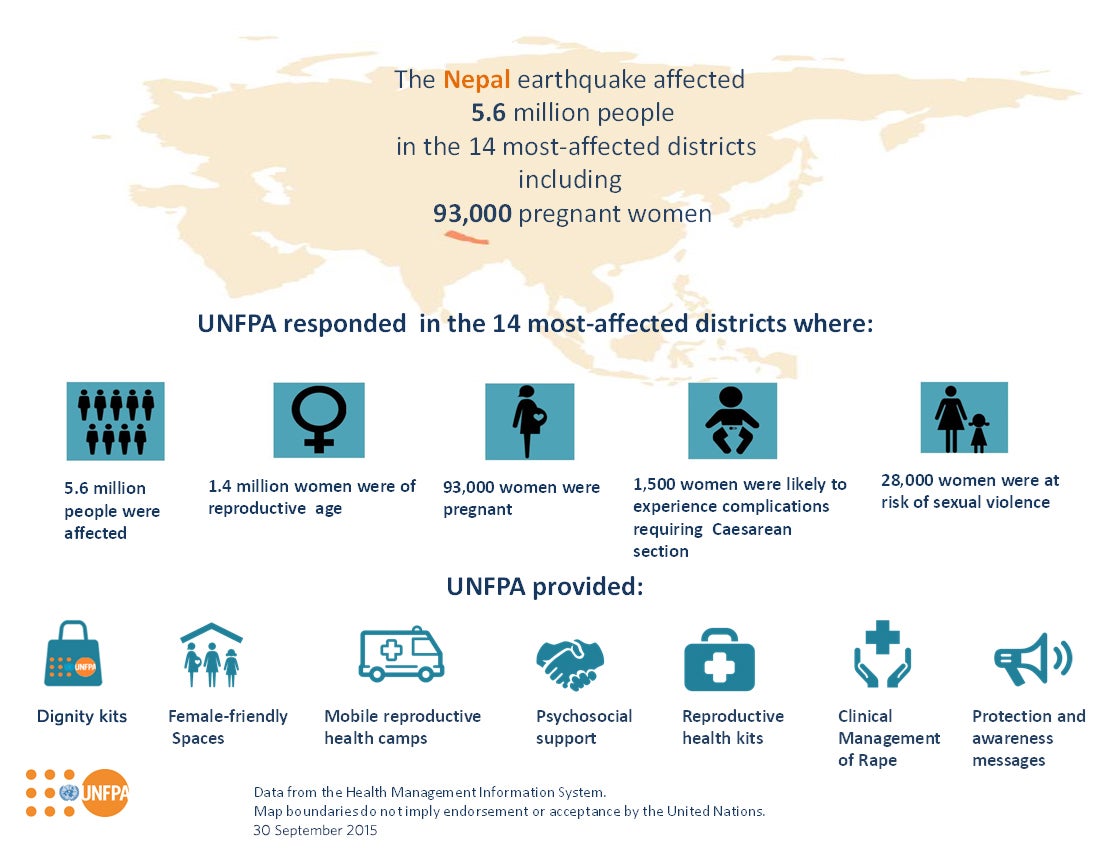 Related content
Resources
Regional Highlights The region has registered about 1.3 million COVID-19 cases, with over 31,000 deaths reported.  Despite a general reduction in new infections in the past three months, a surge is evident in various countries including in South Africa, Ethiopia, Kenya and...
Resources
Regional Highlights West and Central Africa region records a steady decrease of cases over the last two weeks. The total number of COVID-19 cases has reached over 294,000 in all 23 countries in the region. By 22 December,  4,177 deaths had been recorded. The five countries...
Resources
Since 15 November, the State Emergency Commission (SEC) has identified a total of eight clusters of COVID-19 transmission: two in Ulaanbaatar City and one in Selenge, Darkhan-Uul, Gobisumber, Orkhon, Dornogobi and Arkhangai provinces respectively. The clusters are linked...
Pages