UNFPA's Nepal earthquake response
September 2015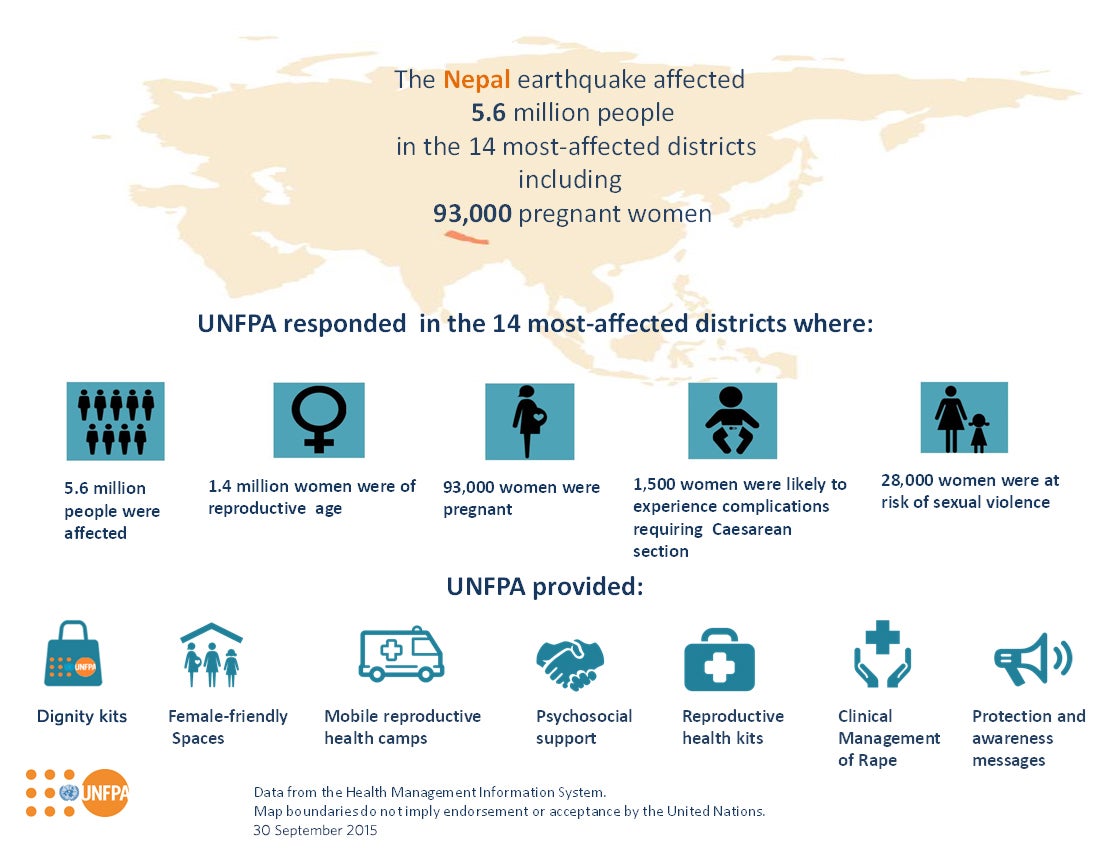 Related content
Publications
This Toolkit is intended to guide humanitarian programme managers and healthcare providers to ensure that sexual and reproductive health interventions put into place both during and after a crisis are responsive to the unique needs of adolescents.
News
Cabaret, Haiti—When Anna went to sleep one Saturday night just before Hurricane Ike hit, she did not imagine that a few hours later her home would be gone. As the powerful storm churned across her hometown, Cabaret, just north of the Haitian capital, the normally quiet Bethel...
News
UNFPA recently expanded its potential to deliver urgent and effective health care to women and families in the far-flung Pacific Islands.
Pages