UNFPA's Nepal earthquake response
September 2015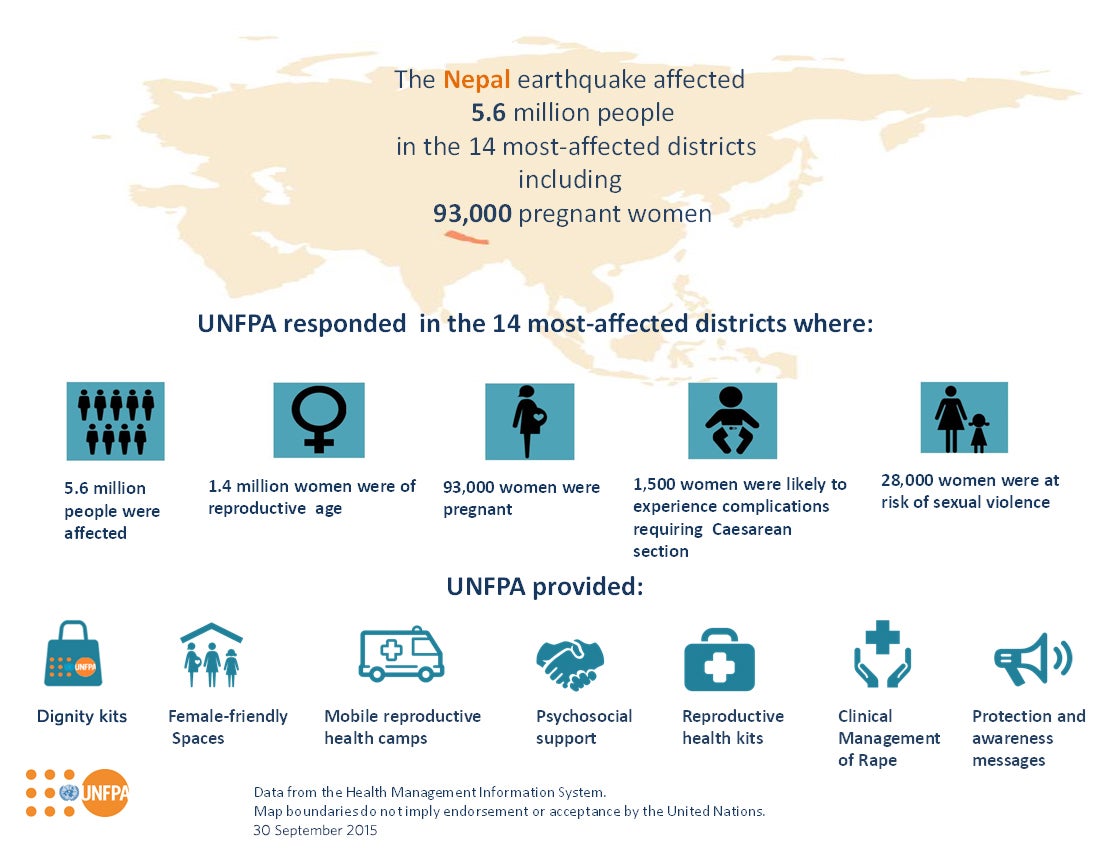 Related content
News
PORT-AU-PRINCE — Women continue to give birth amid the chaos and devastation left by the massive earthquake that hit Haiti on 12 January.
News
PORT-AU-PRINCE — The January 12 earthquake in Haiti didn't stop at taking lives and crippling people. It also wreaked havoc on the very foundations of the country's institutions, such as government ministries, hospitals and schools.
News
PORT-AU-PRINCE  --- Lafleur Clermite and her husband, Wilkison Meda, along with their four children, sought refuge among the crowds on the plaza after their house was destroyed in the disaster. Lafleur was nearly nine months pregnant with her fifth child when the powerful quake...
Pages