UNFPA's Nepal earthquake response
September 2015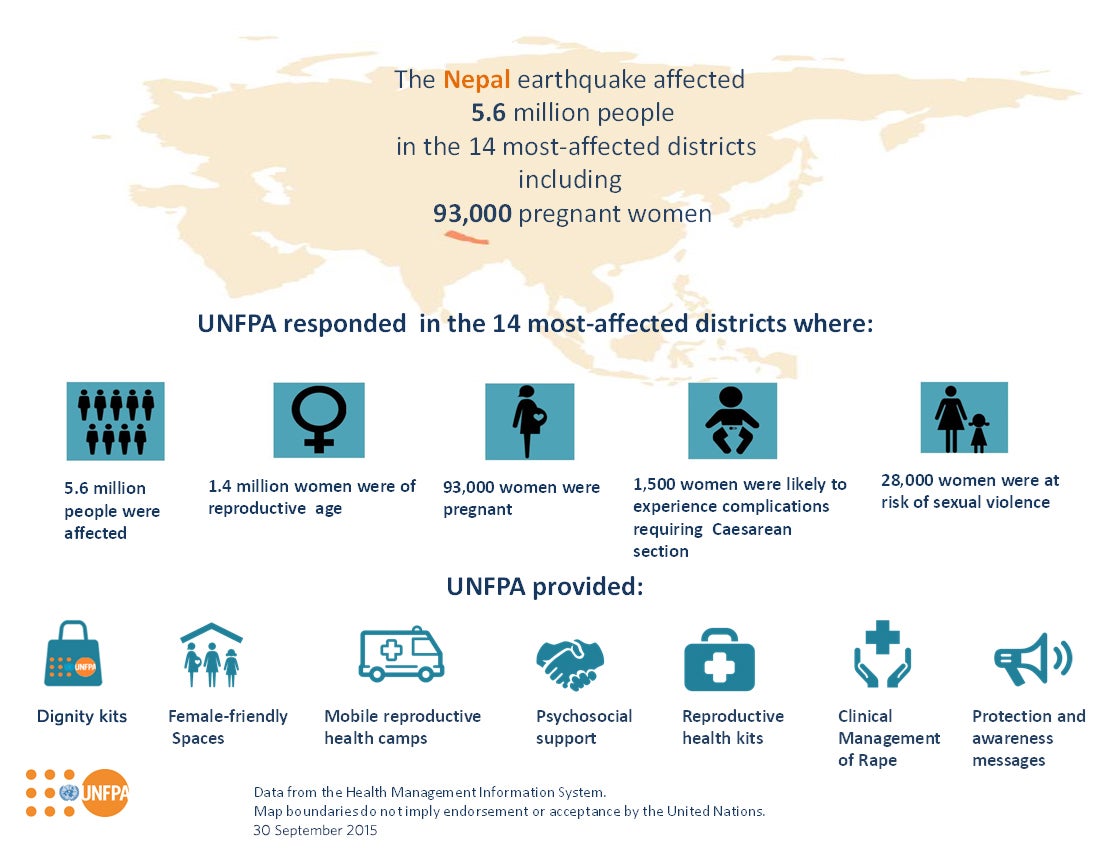 Related content
News
It is difficult to analyze demographic and reproductive health trends for Chad, one of the world's poorest countries. That's because so many data points are missing.
News
More than five months after one of the worst floods in history, millions of people in Pakistan remain displaced and living without basic necessities.
Video
The war in Bosnia-Herzegovina may have ended 15 years ago, but for some 20,000 women, the legacy of wartime rape lives on. Women of all ethnic groups are still trying to cope with the psychological effects of violence perpetrated against them.
Pages