UNFPA's Nepal earthquake response
September 2015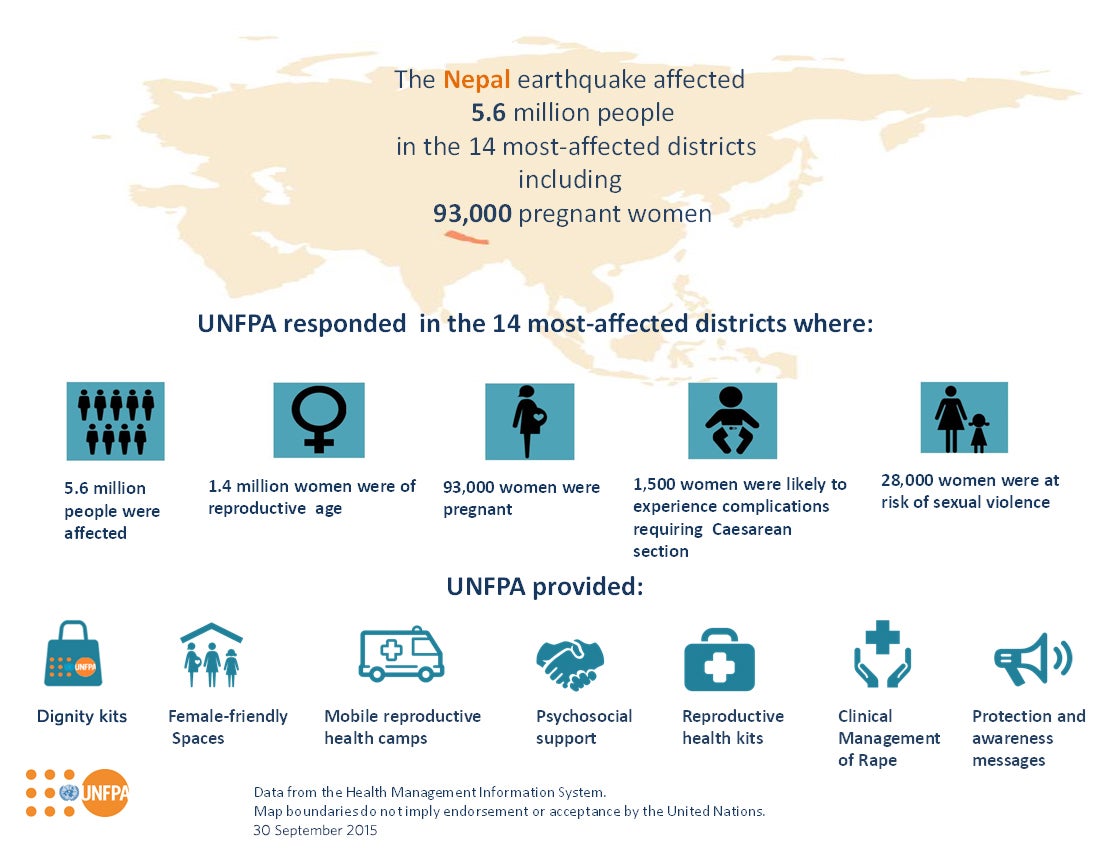 Related content
News
Thirty-year-old Khloloud Mohammad was seven months pregnant when she and her husband and seven children walked for four hours, surviving shelling in her hometown of Nasib, to reach the Jordanian border. Every step was a prayer.
News
ZA'ATARI REFUGEE CAMP, Mafraq, Jordan — As a way to address both health needs and cultural sensitivities, UNFPA  is supporting a reproductive health clinic with a female gynaecologist in the Za'atari camp for Syrian refugees who have fled to Jordan.
News
KAMWENGE DISTRICT, Uganda — Alice Furaha, 22 years old, was five months pregnant when she fled her home in Eastern Congo last May.
Pages