UNFPA's Nepal earthquake response
September 2015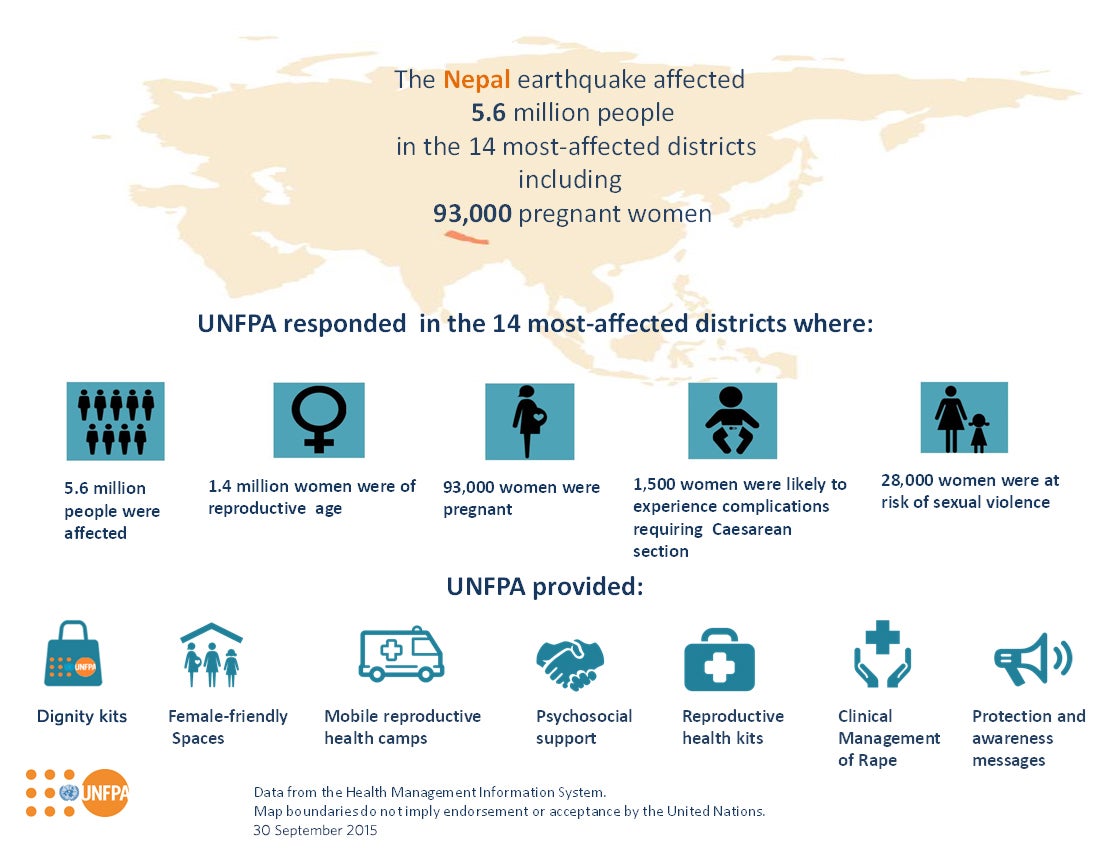 Related content
News
Just as the COVID-19 pandemic was just reaching Afghanistan, flash floods, armed conflict and economic turmoil were leaving much of the country in need of humanitarian assistance.
Resources
In response to the COVID-19 outbreak, UNFPA Pakistan has developed a comprehensive Strategic Response Framework, in line with the national response plan, aligned with UNFPA's global strategy and WHO's Operational Planning Guidelines.
Resources
Regional Highlights The COVID-19 pandemic has hit Latin America and the Caribbean in a context of low growth, marked inequality and vulnerability, growing poverty and extreme poverty, weakening of social cohesion and increasing expressions of social discontent.  COVID-19 cases...
Pages