UNFPA's Nepal earthquake response
September 2015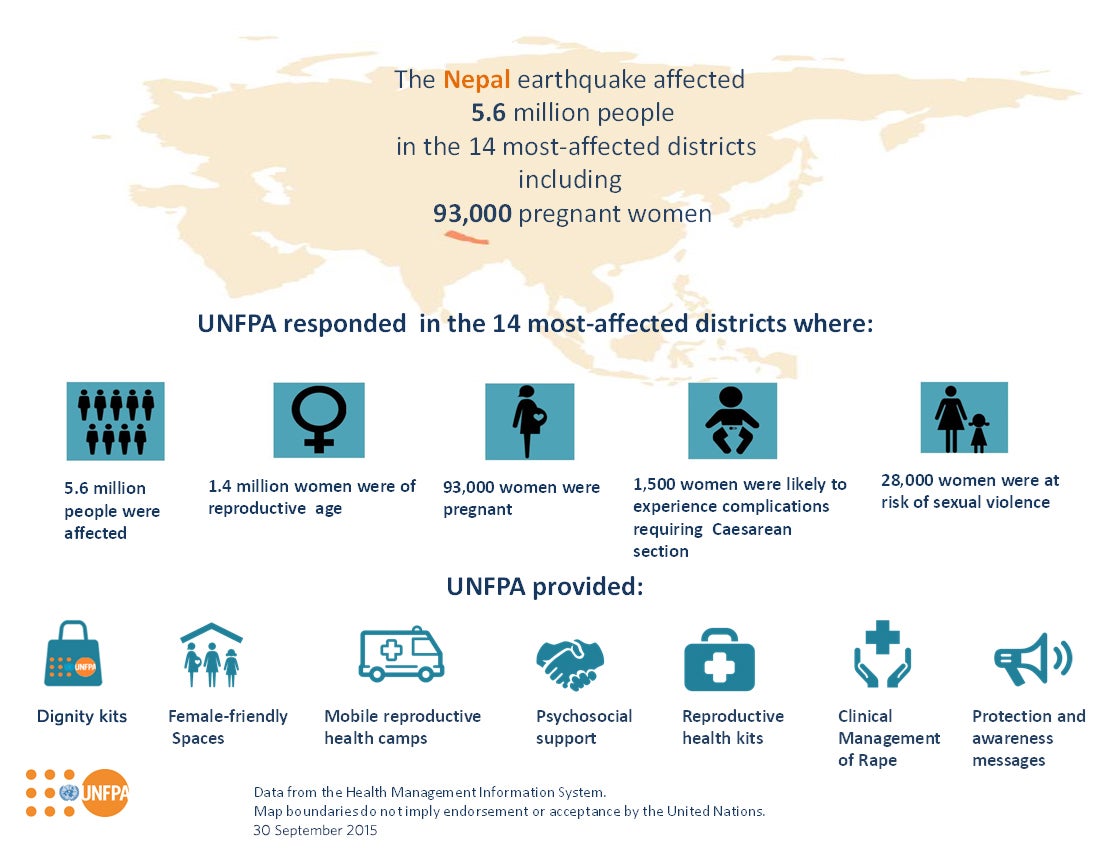 Related content
News
Just as the COVID-19 pandemic was just reaching Afghanistan, flash floods, armed conflict and economic turmoil were leaving much of the country in need of humanitarian assistance.
Resources
In response to the COVID-19 outbreak, UNFPA Pakistan has developed a comprehensive Strategic Response Framework, in line with the national response plan, aligned with UNFPA's global strategy and WHO's Operational Planning Guidelines.
Resources
Regional Situation With over 3.8 million confirmed cases, India has the highest number of COVID-19 cases in the region, and third globally. The pandemic continues to spread across Asia and the Pacific. India, Iran, Bangladesh, Pakistan, the Philippines and Indonesia continue...
Pages