Good Practices on Strengthening Midwifery Services to Avert Maternal and Newborn Deaths
Evidence and Action
2013
Author:
UNFPA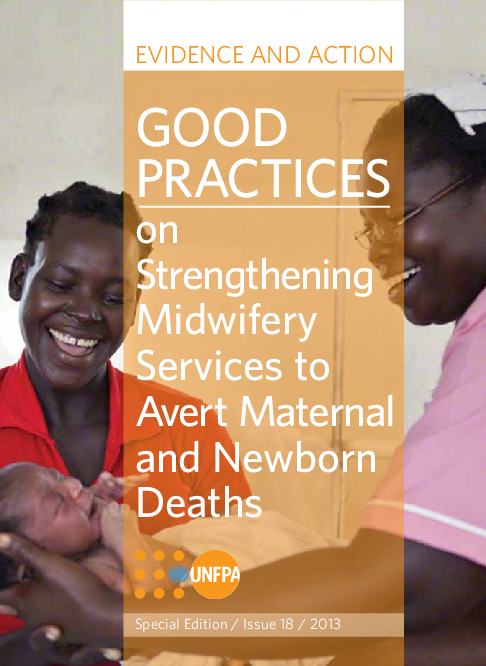 Related content
News
The United Nations was founded 70 years ago. In that time, the world has seen enormous advances in sexual and reproductive health. These changes have helped policymakers recognize that healthy and empowered women are themselves drivers of prosperity and progress.
News
Health workers are learning to improve maternal survival in one of the world's deadliest places for mothers. In the corner is a makeshift delivery room, where pregnant mannequins wait in various stages of labour. Plastic babies, placentas and umbilical cords cover the table.
News
"My parents had many children, and they couldn't afford to send us to school," said So Pumngea, 24, in Cambodia's rural Kratie Province. "Before, families had to stay poor." But today, Ms. So has a powerful tool to help her break free of the cycle of poverty: family planning.
Pages