Ebola Virus Disease Outbreak in West Africa - January 2015 update
January 2015
Author:
UNFPA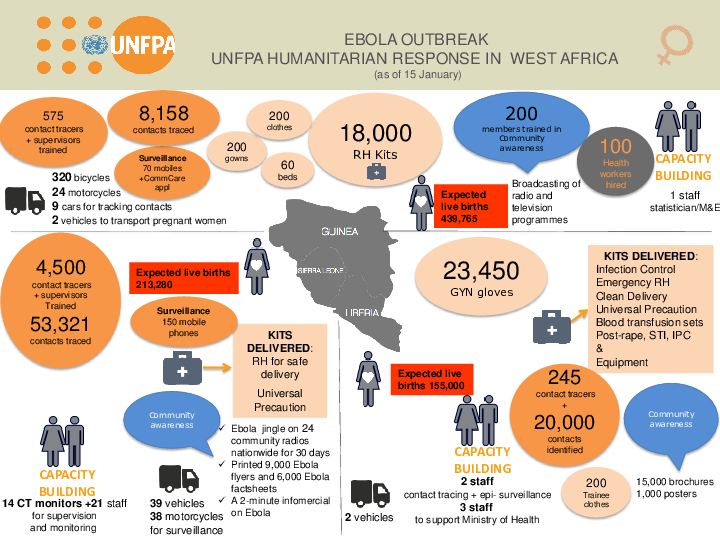 Related content
Publications
How do we improve the lives of the nearly 3 billion individuals living on less than two dollars a day? How can we enable all individuals — male and female, young and old — to protect themselves from HIV?
Publications
Over the past five years, humanitarian agencies have been working to put in place systems to respond to sexual and gender-based violence, as well as to support community-based efforts to prevent such violence.
Press
Despite all efforts to find a peaceful solution, we are now faced with the sad reality of war in Iraq and increased suffering for the Iraqi people.
I appeal to all parties to observe international law to protect the people of Iraq and neighbouring countries from the...
Pages