Ebola Virus Disease Outbreak in West Africa - January 2015 update
January 2015
Author:
UNFPA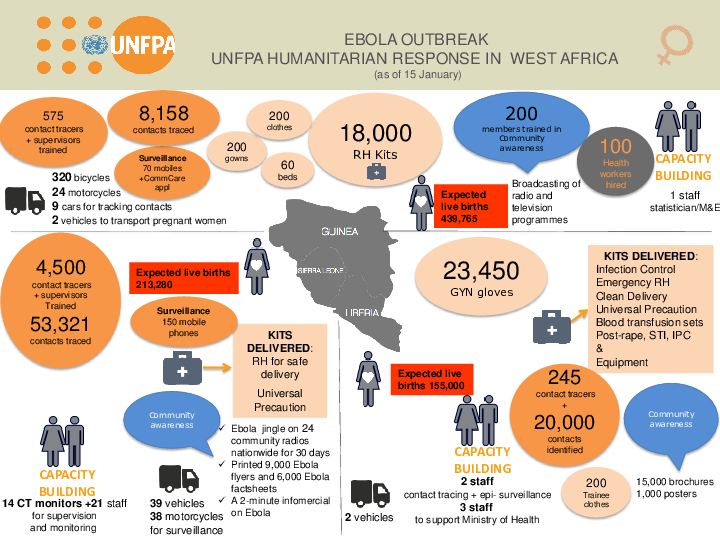 Related content
Press
<p> <strong>UNITED NATIONS, New York</strong> - Increased security and better design of humanitarian assistance are urgently needed to minimize attacks on women in areas affected by last week's earthquake and tsunami in the Indian Ocean, warns UNFPA, the United
Publications
This advocacy kit outlines the problem of gender-based violence, elaborates its linkages to poverty, reproductive health, HIV/AIDS and conflict, and discusses its impact on a nation's development.
Publications
How do we improve the lives of the nearly 3 billion individuals living on less than two dollars a day? How can we enable all individuals — male and female, young and old — to protect themselves from HIV?
Pages