Dignity Kit - Cyclone Pam
March 2015
Author:
UNFPA Asia and Pacific Regional Office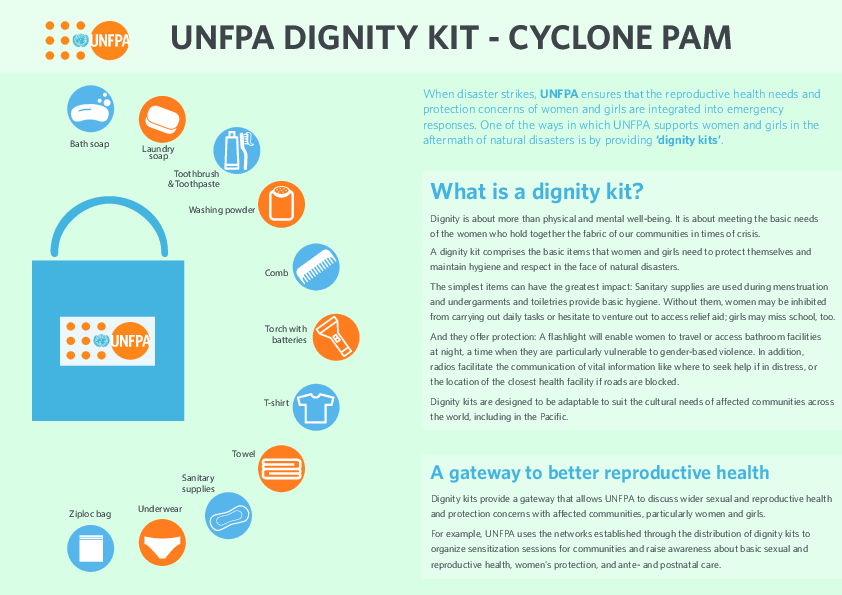 Related content
News
GENEVA — UNFPA, the United Nations Population Fund, and the United Nations High Commissioner for Refugees (UNHCR) signed an agreement here today to strengthen their combined efforts to respond to the sexual and reproductive health needs of populations displaced by crisis.
News
KIBERA, Kenya — In early January, armed men tore into the house of a 32-year-old mother of three in Kibera.
News
BOUAKE, Côte d'Ivoire — Eighteen-year-old Beatrice Kouado is bent over her paper pattern in concentration, painstakingly guiding the yellow thread back and forth in regular, even stitches as she learns the art of tailoring.
Pages