Annexes: Funding for gender equality and the empowerment of women and girls in humanitarian programming
June 2020
Publisher:
UNFPA UNWOMEN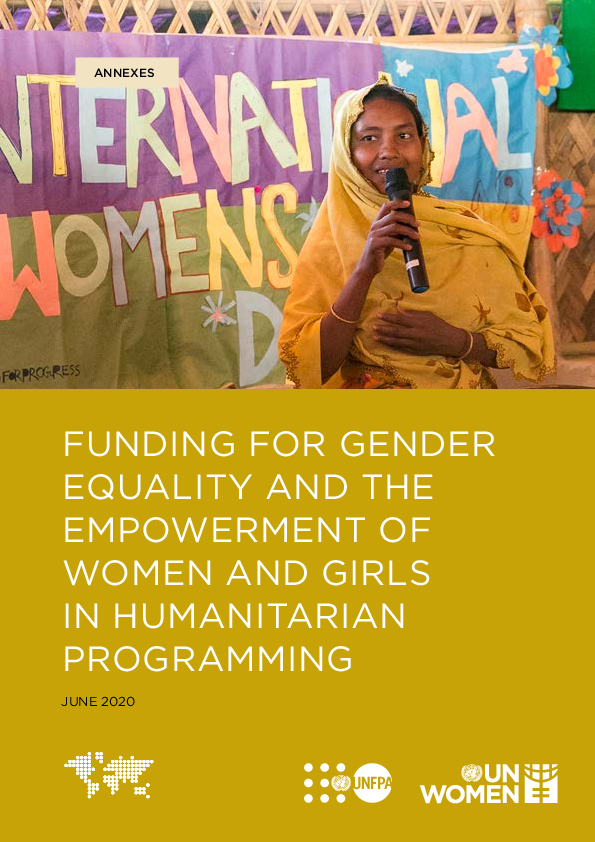 Related content
Resources
The situation in Gaza and the West Bank remains dire. As hostilities continue, civilian casualties continue to mount, particularly as air strikes target more densely populated communities. Given the already compromised protection and healthcare infrastructures in Gaza, health...
News
Forty-two deaths. Dozens missing. More than 10,000 newly homeless. Impassable roads. Power blackouts. Rescue attempts requiring excavators and cranes. This is the devastating aftermath for Timor-Leste, an island nation already battling COVID-19, after being hit with torrential...
News
"It was the morning of a normal working day before fighting escalated close to the hospital. I heard a mother screaming at the gate," midwife Shrook Khalid Saeed told UNFPA this week at the Al Shaab Hospital in the district of Crater, in Yemen.
Pages