Annexes: Funding for gender equality and the empowerment of women and girls in humanitarian programming
June 2020
Publisher:
UNFPA UNWOMEN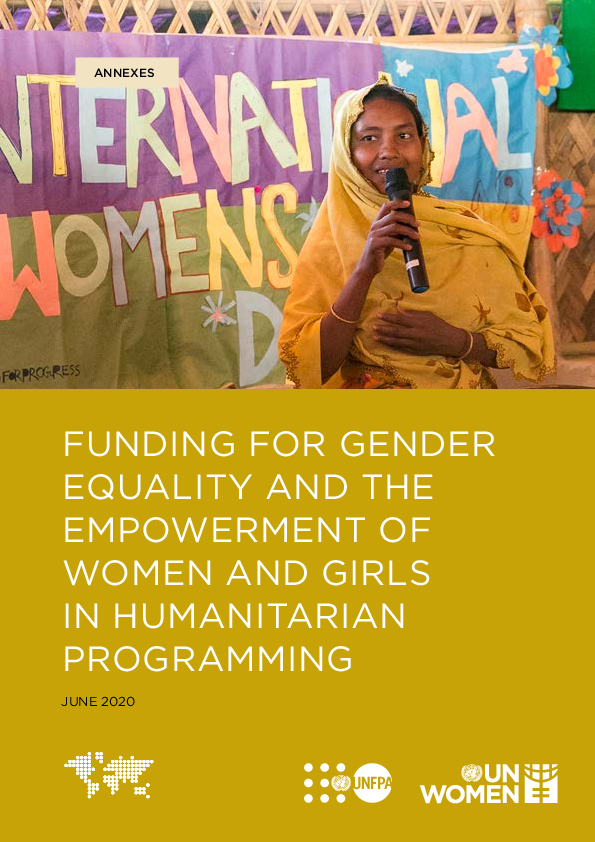 Related content
Press
Aden/Sana'a - The Executive Director of UNFPA, the United Nations sexual and reproductive health agency, called for peace in Yemen and urgent funding for women's health and protection as she concluded a three-day visit to the country, where starvation and famine threaten...
News
This week, Syria marks a grim anniversary: 10 years since the start of the country's grinding conflict.
Press
NEW YORK, USA - More than 100,000 women could die from complications of pregnancy and childbirth in Yemen,  the world's worst humanitarian crisis, due to severe funding shortages and the possible closure of reproductive health facilities. The situation is compounded...
Pages