Annexes: Funding for gender equality and the empowerment of women and girls in humanitarian programming
June 2020
Publisher:
UNFPA UNWOMEN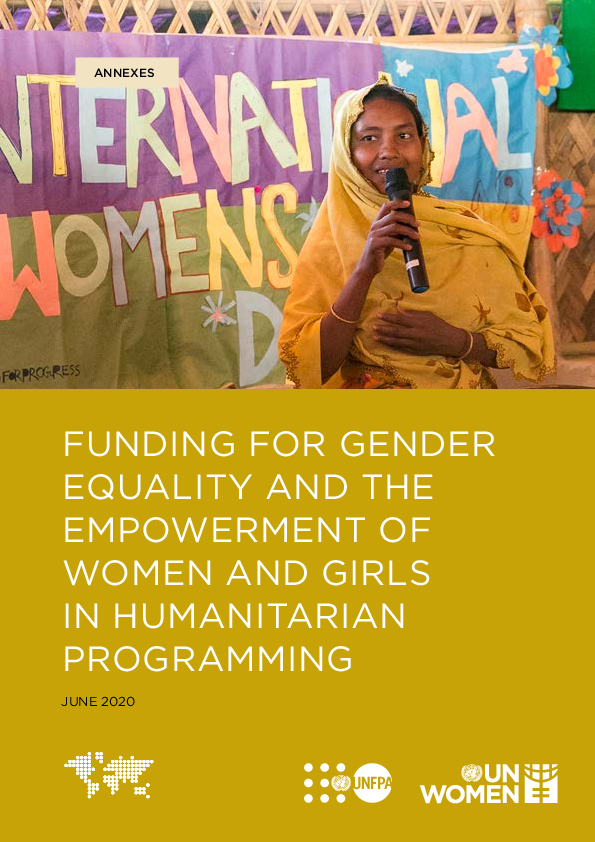 Related content
Resources
UNFPA is currently resuming humanitarian operations, including the replenishment of medical stock and redeployment of staff across the region. UNFPA's Preparedness and Response Plan for the Tigray crisis focuses on preventing and responding to gender-based...
Publications
UNHCR and UNFPA operational guidance on addressing the health and protection needs of people who sell or exchange sex in humanitarian settings. The guidance summarises overall principles and approaches, as well as initial, immediate responses, and further longer term,...
Resources
The situation in Gaza and the West Bank remains dire. As hostilities continue, civilian casualties continue to mount, particularly as air strikes target more densely populated communities. Given the already compromised protection and healthcare infrastructures in Gaza, health...
Pages