Annexes: Funding for gender equality and the empowerment of women and girls in humanitarian programming
June 2020
Publisher:
UNFPA UNWOMEN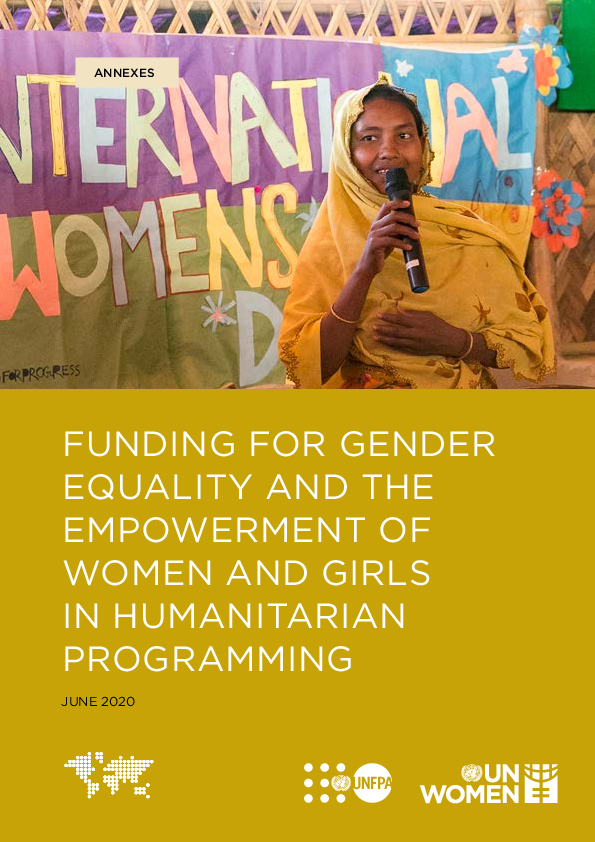 Related content
News
Forty-two deaths. Dozens missing. More than 10,000 newly homeless. Impassable roads. Power blackouts. Rescue attempts requiring excavators and cranes. This is the devastating aftermath for Timor-Leste, an island nation already battling COVID-19, after being hit with torrential...
News
"It was the morning of a normal working day before fighting escalated close to the hospital. I heard a mother screaming at the gate," midwife Shrook Khalid Saeed told UNFPA this week at the Al Shaab Hospital in the district of Crater, in Yemen.
Press
Aden/Sana'a - The Executive Director of UNFPA, the United Nations sexual and reproductive health agency, called for peace in Yemen and urgent funding for women's health and protection as she concluded a three-day visit to the country, where starvation and famine threaten...
Pages