Morocco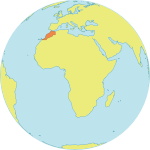 Maternal Mortality Ratio
70
Contraceptives prevalence rate
42
Population aged 10-24
24.3%
Youth secondary school enrollment
Related content
UNFPA recently provided the Government of Sudan with six new four-wheel drive vehicles equipped as ambulances.
Partnering with men is emerging as an important strategy for improving reproductive health. This new publication offers guidance on effective and gender-sensitive ways to engage men in the reproductive and sexual health of themselves and their partners.
This publication highlights the importance of the ICPD Programme of Action, the "Cairo+5" discussions and subsequent experience and agreements as we mobilize to achieve the Millennium Development Goals.
Pages