Morocco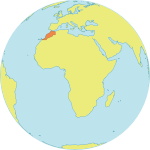 Maternal Mortality Ratio
70
Contraceptives prevalence rate
42
Population aged 10-24
24.3%
Youth secondary school enrollment
Related content
Today, let us welcome the progress that has been made to reduce violence against women and girls, and question why more progress has not been achieved. Women and girls should be safe in their homes, on the streets, in the workplace and in school. Yet far too many live in fear...
Just as tragic as the women who die needlessly are the women who survive but are permanently disabled. For every woman who dies from complications of pregnancy and childbirth, there are approximately 15 to 30 other women who suffer from chronic illnesses or disabilities that...
Good evening.
It is wonderful to be here in Minneapolis/St. Paul for the first time. It truly gives me great pleasure to welcome all of you to the 'Family of Woman' exhibition. This event would not have been possible in the Twin...
Pages