South Africa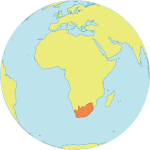 Maternal Mortality Ratio
119
Contraceptives prevalence rate
50
Population aged 10-24
25.9%
Youth secondary school enrollment
Related content
Typhoon Haiyan destroyed birthing facilities and hospitals, leaving thousands of pregnant women without a place to deliver and threatening  years of progress. UNFPA is working to restore reproductive health services.
In Uganda today family planning is at the top of the agenda. At the moment there are 34 million citizens but the country has one of the fastest growing populations anywhere in the world. On average each woman will give birth to six children.
UNITED NATIONS, New York – Key governors committed to take action to reduce Kenya's high maternal death rate at a UNFPA-organized meeting held this week in Nairobi.
Pages