South Africa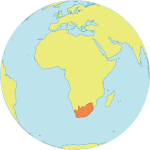 Maternal Mortality Ratio
119
Contraceptives prevalence rate
50
Population aged 10-24
25.9%
Youth secondary school enrollment
Related content
In Afghanistan, conflict has not only caught the female non-combatants in its violence, but have severely crippled already inadequate services such as health and education.
UNFPA is providing reproductive health care and working to prevent gender-based violence against women and girls who struggle to survive after Typhoon Haiyan.  The national police are putting in place mechanisms to ensure their safety until the situa
Community-based provision of family planning services is an important and effective modality for reaching remote areas where the poverty rate is high and formal health facilities do not exist.
Pages