South Africa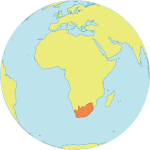 Maternal Mortality Ratio
119
Contraceptives prevalence rate
50
Population aged 10-24
25.9%
Youth secondary school enrollment
Related content
UNITED NATIONS, New York – UN officials have declared the humanitarian crisis in Iraq a "Level 3 Emergency," the highest-level emergency designation. Over a million people have been displaced.
UNITED NATIONS, New York – As the security situation in northern Iraq deteriorates, the humanitarian needs of women and youth are multiplying. UNFPA estimates 380,000 pregnant women are currently displaced or at risk.
KAMPALA, Uganda - In 2009, Barbara Kemigisa learned she was pregnant, and also that she was HIV positive.
Pages