Belgium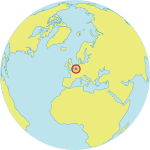 Maternal Mortality Ratio
5
Contraceptives prevalence rate
59
Population aged 10-24
17%
Youth secondary school enrollment
Related content
It is an honour to address you today at the World Summit on Food Security on behalf of Thoraya Ahmed Obaid, the Executive Director of the United Nations Population Fund.
The message I have come to deliver is simple and direct: we will not reduce hunger unless we...
More than a decade after the 1990 World Summit for Children, the challenge remains the same: to improve the lives of the world's children and adolescents and respect their human rights.
Children and adolescents everywhere have a right to survival, health and...
Thank you for the kind introduction and for inviting me to present my views on Demography, Politics and Stability in the Middle East. It is a pleasure to be here at the Washington Institute for Near East Policy, which is dedicated to scholarly research and informed debate on...
Pages