Belgium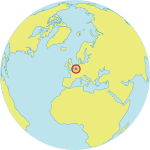 Maternal Mortality Ratio
5
Contraceptives prevalence rate
59
Population aged 10-24
17%
Youth secondary school enrollment
Related content
I am very pleased to be here in Madrid to participate in the Second World Assembly on Ageing and to make this joint intervention on behalf of the United Nations Population Fund (UNFPA) and the United Nations Development Programme (UNDP).
The greying of the planet...
Thank you for this opportunity to participate in this event for the launch of HelpAge International's publication, 'State of the World's Older People'.
UNFPA would like to congratulate HelpAge International for the exceptional work that they are doing in the area of...
"Move for Health", the theme of this year's World Health Day, should encourage all of us to increase our physical activity. This is important for young people to stay healthy through old age, and for older people to remain healthy and productive.
Better health care,...
Pages