Afghanistan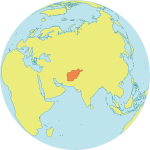 Maternal Mortality Ratio
638
Contraceptives prevalence rate
18
Population aged 10-24
35.3%
Youth secondary school enrollment
Related content
In 1994, the world was transforming. Motherhood would never been quite the same.
When Fikre Molla was preparing to have her baby, she wanted the childbirth traditions she had grown up with, but the safety of professional care in a proper health facility. Yet she lived in Ethiopia's rural Amhara Region, 31 km from the nearest health centre.
International Women's Day, celebrated globally on 8 March, is dedicated to reflecting on the achievements of ordinary women who have made an extraordinary impact in their countries and communities, and to celebrate the contributions of women all around the world.
...
Pages