Re-Advertisement: National Post: Personal Assistant to Director, Johannesburg, ESARO, G-6
Contract Type: Fixed Term Appointment
Closing date: 3 May 2019 - 5:00pm(New York time)
Duty station: Johannesburg, South Africa
Job ID: 21309
---
Please note that this vacancy is open to nationals of South Africa, Non-Nationals with Permanent Residents or Holders of Valid Work Permits for South Africa.  This is a re-advertisement of this position, therefore previous applicants need not apply.
The Position
Under the guidance of the Regional Director (RD) and the day to day supervision of the Special Assistant (SA) to the RD, the Personal Assistant to the Director provides administrative and organizational support, maintaining full confidentiality in all aspects of the assignment, maintaining protocol procedure, information flow, and ensuring timely follow-up on deadlines and actions managed by the Regional Director's Office. (RDO).
The incumbent provides senior level communication, administrative, organizational and operational support to the RD in close collaboration, and under the supervision of the SA to the Director. The incumbent supports the day to day functioning of the Regional Director's Office by effectively managing the Director's schedule; maintaining the correspondence and filing system; providing timely logistical support, including documents and files for meetings and missions, and coordinating the administrative services of the office.
How you can make a difference:
UNFPA is the lead UN agency for delivering a world where every pregnancy is wanted, every childbirth is safe and every young person's potential is fulfilled. UNFPA's new strategic plan (2018-2021), focuses on three transformative results: to end preventable maternal deaths; end unmet need for family planning; and end gender-based violence and harmful practices. 
In a world where fundamental human rights are at risk, we need principled and ethical staff, who embody these international norms and standards, and who will defend them courageously and with full conviction.
UNFPA is seeking candidates that transform, inspire and deliver high impact and sustained results; we need staff who are transparent, exceptional in how they manage the resources entrusted to them and who commit to deliver excellence in programme results.
Qualifications and Experience
Education:
Completed Secondary Level Education required. First level university degree desirable, ideally, in business, organizational management or related area.
Experience:
Six years of relevant experience in executive secretariat and management;
Strong experience in administration, including filing and maintaining correspondence systems;
Ability to prioritize, remain focused and deliver under pressure;
Strong experience in multi-tasking, and effectively managing requests with a strong commitment to meeting deadlines;
Strong planning and organizational skills;
Prior experience in the UN system is an asset, including knowledge of protocols;
Proficiency in current office software applications and corporate IT financial systems.
Strong written, verbal and interpersonal communication skills.
Language:
Fluency in English is required. Working knowledge of French and or Portuguese is highly desirable.
We are no longer accepting applications for this position.
South Africa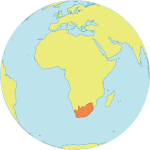 Population : 59.3 mil
Maternal Mortality Ratio
119
Contraceptives prevalence rate
50
Population aged 10-24
25.9%
Youth secondary school enrollment
Boys 65%
Girls 79%