"Thanks to the lectures my mom attended, I've learned that there is no traditional foundation for cutting girls, and that FGM is harmful to their health," says Eman.
"I have also learned that it is not a medical necessity and that it is useless," adds the 17-year-old, who lives in Egypt. "It also isn't a religious necessity."
But wherever female genital mutilation is prevalent, it is upheld by a complex and durable web of social norms.
Often interlinked with other entrenched forms of gender inequality, female genital mutilation is carried out as a means of controlling women's sexuality, and is intended to ensure virginity before marriage and fidelity afterward.
Female genital mutilation may be considered a rite of passage for girls, an initiation into womanhood. In some societies, norms render the external female genitalia dirty and ugly, in need of removal to promote hygiene and aesthetic appeal. Myths about female genitalia – for example, that an uncut clitoris will grow to the size of a penis, or that female genital mutilation will enhance fertility or promote child survival – can perpetuate the practice.
In many communities, female genital mutilation is a prerequisite for marriage, and some demand it for the right to inherit. Economic necessity may drive the procedure – for both the families that subject their girls to it and the practitioners themselves, who make their livings from it.
While female genital mutilation is not endorsed by Islam or Christianity, supposed religious doctrine is often deployed to justify the practice. And though female genital mutilation is often perceived to be connected with Islam, most Islamic groups do not practise it, while some Christians, Ethiopian Jews and followers of certain traditional African religions do.
Above all else, female genital mutilation is a cultural practice. Where it is considered an integral part of a cultural identity, some families find it difficult to decide against having their daughters cut.
People who reject the practice risk condemnation or ostracism, and their daughters are often deemed ineligible for marriage. Even parents who do not want their daughters to undergo female genital mutilation may feel compelled to comply with the social norm. This is true wherever female genital mutilation is prevalent.
Women in Uganda sing during a ceremony about the dangers of FGM. © UNFPA/Edward Echwalu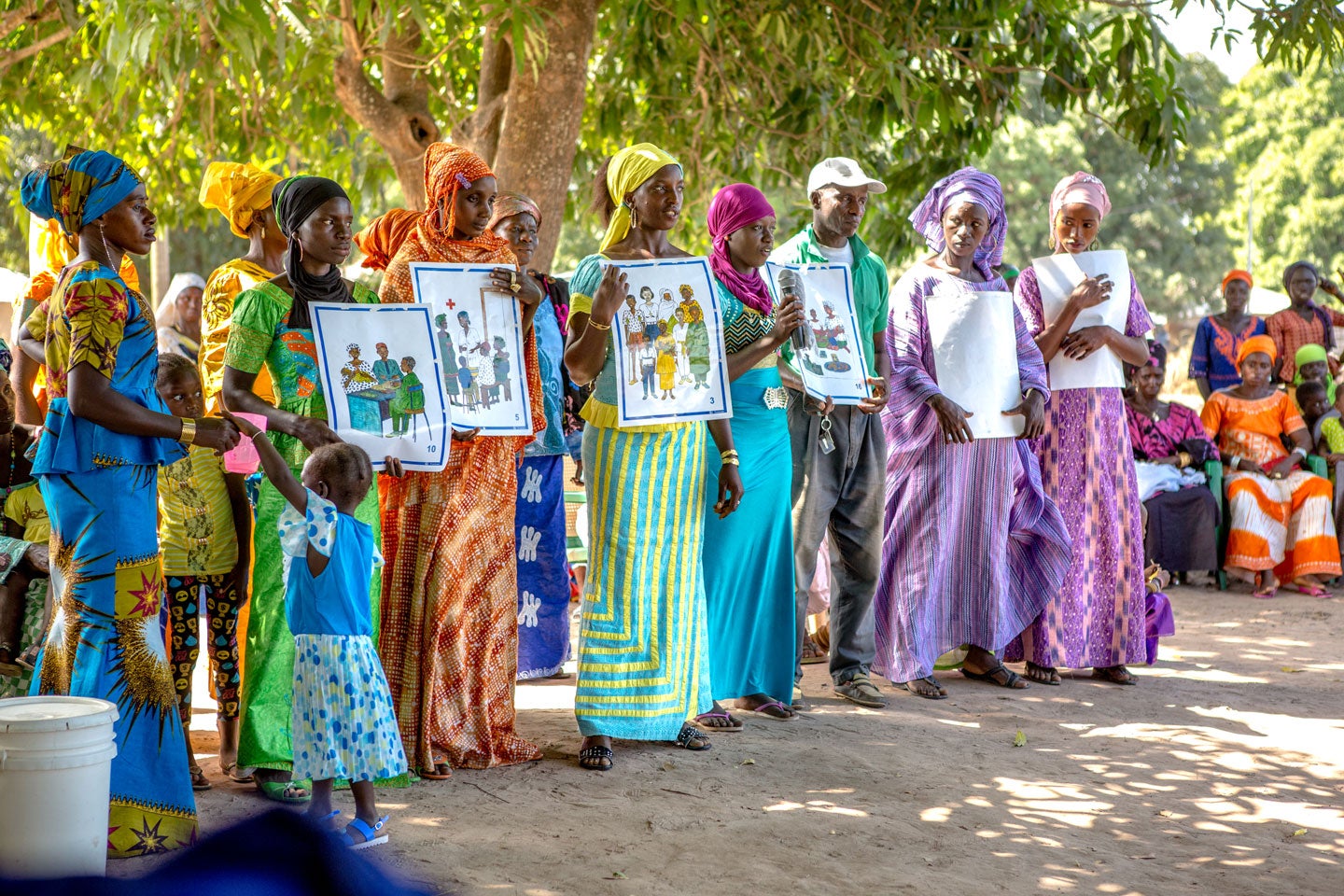 A campaign against FGM in Senegal. © UNFPA Senegal/Javier Acebal