UNFPA's Nepal earthquake response
September 2015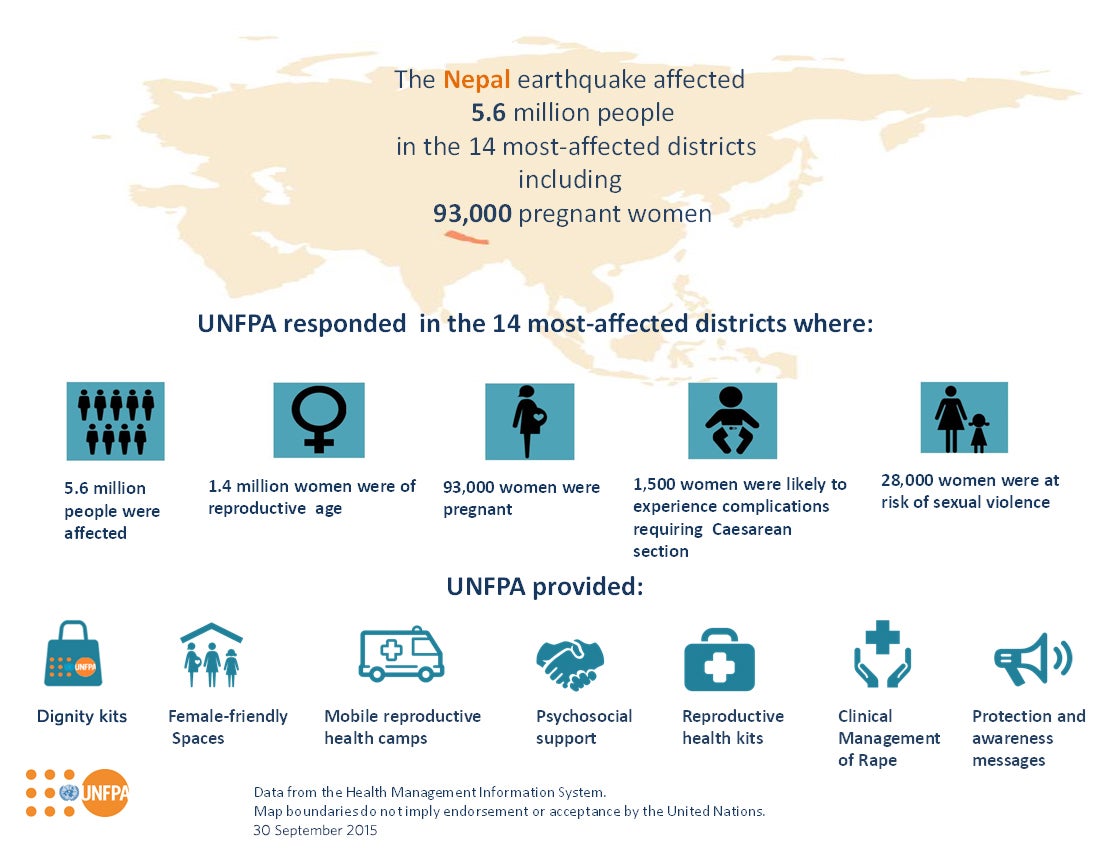 Related content
Resources
Those at risk and in need of immediate humanitarian assistance also include: pregnant and lactating women, widows, children, people with disabilities, the elderly and those whose coping mechanism are drastically diminished.
News
UNFPA is co-leading the COVID-19 surveillance effort and the coordination of contact tracing. Heroic contact tracers are risking their lives to contain the disease.
Resources
Highlights While the virus came late to the region, all countries in the region now have confirmed cases. COVID-19 is spreading, and community transmission is increasing in some countries. A rapid acceleration of cases could quickly overwhelm vulnerable health systems. Swift...
Pages