UNFPA's Nepal earthquake response
September 2015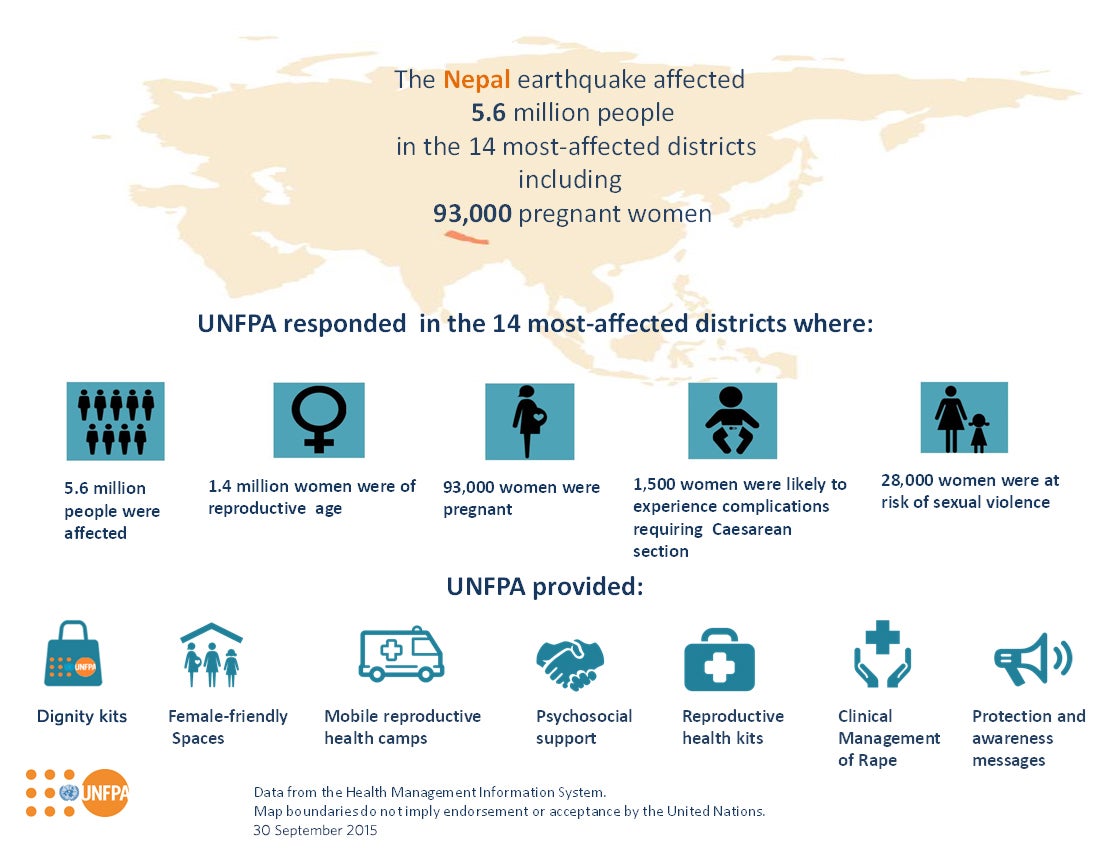 Related content
Resources
Within the Syria crisis region, which spans the whole of Syria, Turkey, Lebanon, Jordan, Iraq and Egypt, there have been a total of 252,204 confirmed cases of COVID-19 as of June 30, 2020.
Resources
Regional Highlights The COVID-19 pandemic has hit Latin America and the Caribbean in a context of low growth and, above all, of marked inequality and vulnerability, with growing poverty and extreme poverty, weakening of social cohesion and expressions of social discontent....
Resources
Regional Highlights The total number of COVID-19 positive cases has reached over 100,000 in all 23 countries in West and Central Africa, four months after the first case was reported in Nigeria. By the end of June, there were nearly 2,000 deaths, a mortality rate of about 1.9...
Pages