UNFPA's Nepal earthquake response
September 2015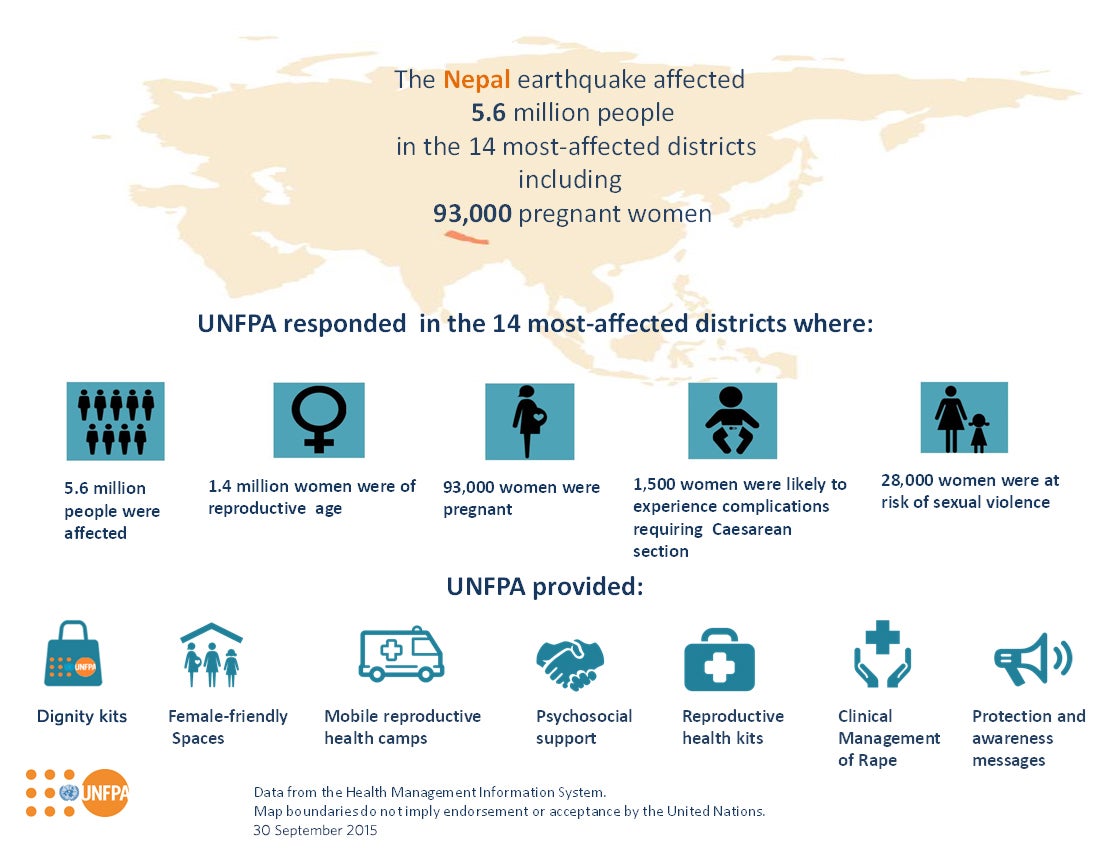 Related content
Resources
The humanitarian crisis in Yemen remains the worst in the world; further deteriorating in 2020, driven by an escalating conflict, collapsing economy, a depreciating currency; exacerbated by torrential rains and flooding, COVID-19 and a fuel crisis. An estimated 24.1 million...
Resources
Regional Situation With over 8 million confirmed cases, India continues to have the highest number of COVID-19 cases in the region and second globally. The pandemic continues to spread across Asia and the Pacific. India, Iran, Indonesia and Nepal continue to experience a...
News
"Standing in the dark was a person asking for my help – a baby was being born," Shirin said. It was the start of the greatest challenge she had ever faced as a midwife.
Pages